KaTom will donate a portion of sales in November to relief efforts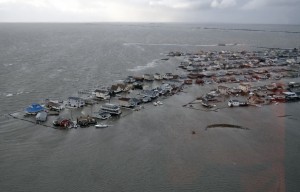 We here at KaTom were heartbroken as we watched the images and heard the reports of the devastation Hurricane Sandy left up and down the U.S. East Coast. Like many of you, folks here have friends and family whose lives have been turned upside down by this super storm. We have greeted news of each safe passage through the tumult for them with collective joy, even as we have mourned the significant loss of life the storm caused with the rest of the nation.
We have contemplated what we as KaTom in East Tennessee, geographically removed from the impacted regions as we are and yet a supplier to restaurants and companies across the United States, might be able to do to show those affected that we stand with them. For us, it's important both to help others in need and to be part of that amazing community of the human spirit, which comes together in such beautiful ways when there's a need.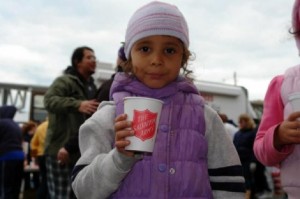 That is manifest in the efforts of the Salvation Army, which is consistently applauded for "doing the most good," as the organization's slogan states, with the money it's given. The non-profit had crews in place before Hurricane Sandy even came ashore and has been serving those in the hardest-hit areas ever since. The men and women behind the red shield have been working out of dozens of mobile and permanent facilities to serve tens of thousands of meals, snacks, bottles of water, and cups of coffee to first responders and people living in shelters.
KaTom is proud to support these efforts and others the Salvation Army will no doubt continue in the days ahead. From now through Thanksgiving day, KaTom is committing to give a portion of our sales to the organization's Disaster Relief Services. We hope you'll join us in this commitment to help those affected by Hurricane Sandy, even if you won't be buying new kitchen equipment from us in that time. Please visit the donation page for the Salvation Army to do your own part in this effort or make a contribution to another relief agency of your choosing.