KaTom has now officially moved in!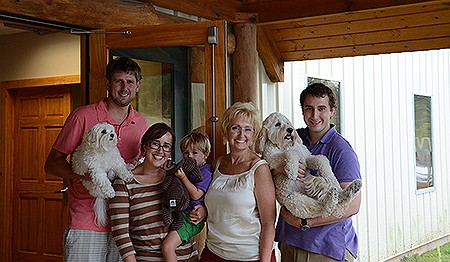 Pictured from the left are Coco, John, Paula, Jack, Patricia, Callie, and Charlie.
KaTom CEO, Patricia Bible, and her amazing family were on hand and ready to move in on Thursday night. And, as of this morning, we're all officially in the new building! The construction is still happening all around us...a few bangs and clanks here and there...but the new space is beautiful and spacious, and we're super excited to finally be here!
Along with the hustle and bustle of getting settled in, we've also had a few guests to welcome us to our new home. KaTom got a chance to show off its new 90,000-square-foot digs as we gave a tour for the media. Look for coverage on WVLT Local 8 News and in The Mountain Press, Sevierville's daily newspaper. We were so happy to host Kyle Grainger, Rachel Osborn and Curt Habraken.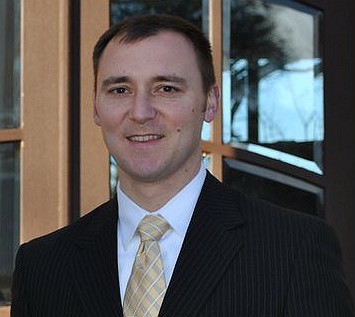 And thanks to Sevier County Economic Development Council Assistant Director and Pigeon Forge Mayor David Wear for joining in on the walk-through. Everyone was a good sport about maneuvering around the still-hustling construction and IT crews, and Patricia loved the opportunity to tell the East Tennessee community about KaTom's bright future!