Joape Misting Fans Refresh Your Guests!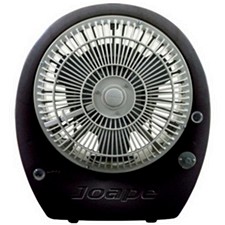 Summer weather may draw the customers to your restaurant's outdoor patio but it's also enough to have them sweating! While refreshing beverages are a great lifesaver, you guests may choose not to sit outside, cramping up your space inside. What's a restaurant owner to do?
Joape has come to the rescue with two very special fans we think your guests will greatly appreciate. Hailing from Brazil (where you know it can get HOT and humid), Joape fans don't just cool your guests with air; they also utilize the cooling power of water. Joape acclimating fans emit a pleasant mist that is carried to and refreshes your guests.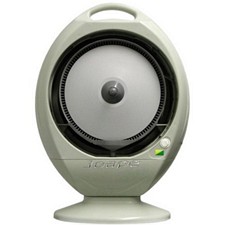 Currently, KaTom Restaurant Supply is selling the Bob Joape tabletop cooling solution and the Angra Joape tabletop cooling solution. The ANGRA Brazilian cool misting tabletop fan features a coverage area ability of 200 square feet and can hold up to 1 gallon of refreshing water at a time. The larger model, BOB, can mist up to an impressive 400 square feet and can hold twice as much water as the Angra. Both acclimating fan models come in your choice of classic black or white.
Don't let your guests bake in the heat! Liven up the crowd on your restaurant patio, pool side, and more with a Joape Brazilian cool misting tabletop fan with KaTom today.