Jackson Dishwasher Training For KaTom!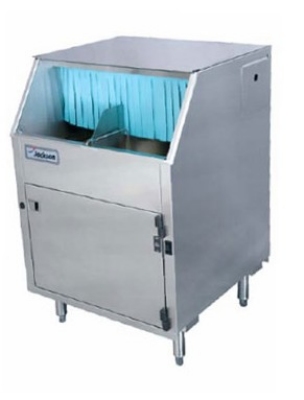 When it comes to kitchen cleanliness, a lot of thought goes into making sure proper precautions are taken to reduce cross contamination. You know the drill: proper storage, using color coded cutting boards and knives, and making sure your refrigeration stays at safe temperatures. While you may have all of these points and more covered, have you given thought to how your dishwasher is performing?
KaTom Restaurant Supply employees were privileged enough this week to receive training from Jackson's go-to guy, Jim Krohn. Seriously, if it has to do with Jackson commercial dishwashers, Jim knows it! Needless to say, we learned a lot about the manufacturing and integrity of Jackson dishwashers as well as general dishwasher information that will help us to further aid you in smart purchases!
What we first learned about dishwashers was that a proper working dishwasher is piece of mind in the sanitation department. When your establishment's dishwasher is running effectively you don't have to worry about improper water temperatures and cling on foods. Jackson dishwashers exceed expectations in this category due to their clean design. For example, Jackson dishwashers (like the Avenger HT and Avenger LT) feature scrap baskets that are set above the water line, unlike competing brands. Because of this your wash water stays clean of old, washed food and in turn your water stays cleaner. This also helps to save money on detergent as you will have to use less.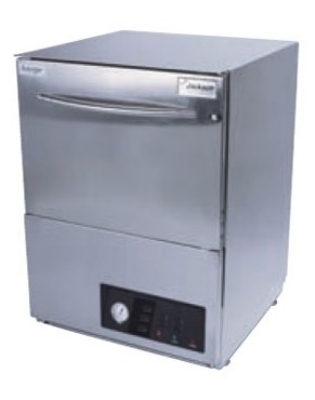 The Jackson Avenger dishwasher also features a pump drain instead of the competition's gravity drain. This ensures 100% of the water that was used to clean is expelled. In a Jackson dishwasher, fresh water is always used to clean your dishes! Another helpful design element of each Jackson dishwasher is that instead of installing the electronics on top where steam can breech the "electronic sanctum they decided to add them to the bottom of the unit. That's what we call smart design!
Jim was also kind enough to go through the difference between high temperature dishwashers and low temperature dishwashers. For those of you who don't know, a high temperature dishwasher uses a booster heater to raise water temperature to 180 degrees, the temperature the water must be to clean properly. High temperature dishwashers are perfect for establishment's that usually have high food soil on their dishes. While these dishwashers are efficient at cleaning, they require 208 V and thus need more energy to run. You cannot use high temperature models with dishes that are made with materials like pewter, gold, or silver as it will ruin them. Low temperature dishwashers, on the other hand, use water at a lower temperature (120 degrees) combined with the cleaning power of chemicals like bleach. Low temperature dishwashers are ideal for those with low food soil issues and for those who want less energy use as low temp dishwashers only need 115 V power. The run cycle on a typical low temperature model takes 90 seconds while a hot temp dishwasher will get the job done in about 60.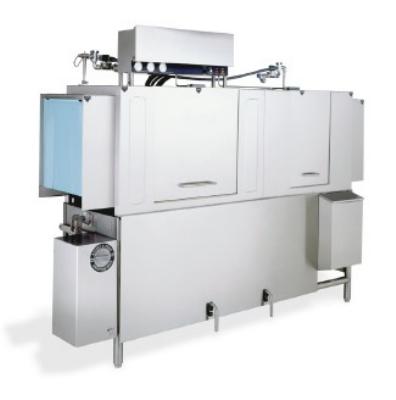 So many extras are already built into each Jackson dishwasher that it's safe to call them "all inclusive. For example, with the purchase of an Avenger dishwasher you'll automatically receive 2 types of dishwasher rack. Jackson does offer extra options for your dishwasher including adding a back panel, scale prevention systems for even higher efficiency, and stands that make under counter models easier to access.
Did you know that 54% of customers end up renting or leasing a dishwasher to "save money? While many people choose this option the reasoning behind it is a faulty one. The overall cost of ownership of a dishwasher is actually LESS to when you own a dishwasher than it is to lease or rent it. Save money today by purchasing the Jackson dishwasher you need without all of the extra rental costs! You can also save money with Jackson by taking advantage of their no-extra-cost local Jackson technician start up offered with every model. When you have a free start up with a Jackson Authorized Service Agent your warranty will actually be extended for 6 more months! If it doesn't cost a think, why not use it and save?!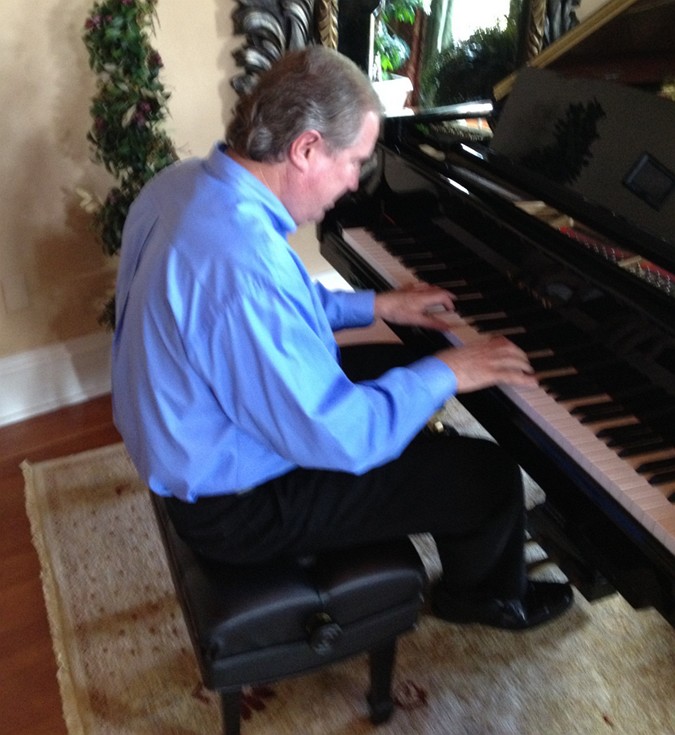 This was a fantastic training session! We learned so much it's nearly impossible to outline it all in one simple blog. We were also surprised to find out that our teacher, Jim Krohn, has even more talent than we thought. Other than knowing everything there is to know about dishwashers, Jim is also an intensely talented concert pianist! He was kind enough to tickle the ivories for our listening pleasure...and what a pleasure it was. Many thanks again to Jim Krohn and Mike Phillips for a fantastic training session and impromptu piano concert!
Do you have a question about Jackson dishwashers or commercial dishwashers in general? Let us know by: commenting on the blog, sending a tweet, hitting up the KaTom Facebook wall, our Google+ account, or our Youtube channel!!!
Follow @KatomRS