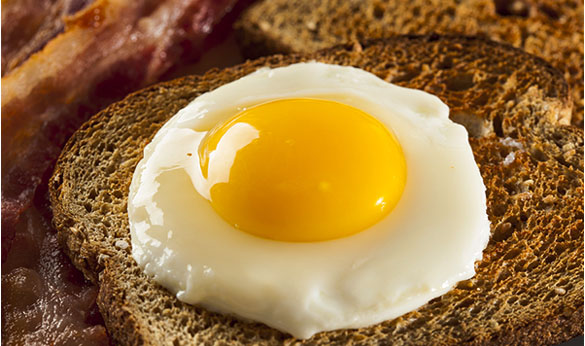 It's National Welsh Rarebit Day
September 3rd is National Welsh Rarebit Day. For those of you who do not know what a Rarebit is, picture a fried egg on toast with a cheddar sauce. The history of the word rarebit is not known. The first time the word is recorded in 1725; however, most historians agree that it is a corrupted version of the word rabbit, and is a false etymology like the turtle in mock-turtle soup, or the toad in toad-in-the-hole.
Stout and Cheddar Rarebit with Fried Eggs Recipe
Adapted from Epicurious
Serves: 4
Ingredients:
1/3 cup cider vinegar
2 tsp. granulated sugar
1 small red onion, thinly sliced
1 1/2 tbsp. unsalted butter
1 1/2 tbsp. all-purpose flour
1/2 tsp. dry mustard
1/2 cup Guinness Extra Stout (without foam)
1/3 cup water
2 tsp. packed brown sugar
1/2 tsp. Worcestershire sauce
8 large eggs
4 thick slices peasant bread (preferably sourdough)
1/2 lb. extra-sharp white Cheddar, grated
1 bunch watercress, coarse stems discarded
1/2 tbsp. extra-virgin olive oil
Directions:
Bring vinegar, granulated sugar, and 1/2 teaspoon salt to a simmer in a small saucepan. Stir in onion and transfer to a small bowl. Let stand, stirring occasionally.
Melt butter in a small saucepan over medium heat. Whisk in flour and dry mustard and cook, whisking, 2 minutes. Add beer, water, brown sugar, and Worcestershire sauce and simmer. Whisk until just thickened.
Fry eggs and toast bread. Reheat sauce, then remove from heat and gradually whisk in cheese until smooth. Season with salt and pepper.
Top each slice of toast with cheese sauce and 2 fried eggs. Toss watercress with oil, a pinch of salt, and drained pickled onions and arrange on top.