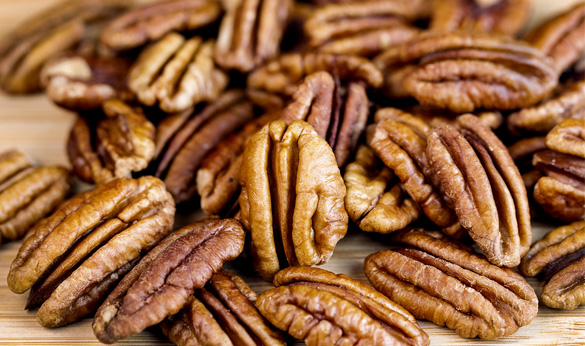 It's National Pecan Cookie Day
National pecan cookie day is September 29th and we bring you a simple and delicious recipe. Requiring only 6 ingredients, this cookie recipe takes about 12 minutes to bake so you can quickly have a sweet treat ready for any occasion.
Butter Pecan Cookies
Adapted from allrecipes.com
Makes: 4 dozen
Ingredients:
1 cup butter, softened
2/3 cup packed brown sugar
1 egg
2 cups all-purpose flour
1/2 tsp. salt
1-1/2 cups pecan halves
Directions:
In a large mixing bowl, cream butter, brown sugar and egg. Mix until well blended.
Slowly add flour and salt and mix well. Cover and refrigerate for at least 1 hour.
Preheat oven to 375 degrees.
Roll 1 inch pieces of dough into balls and place 2 inches apart on cookie sheets. Flatten balls with the bottom of a glass dipped in flour. Press a pecan into top of dough. Bake for 10-12 minutes until lightly browned.