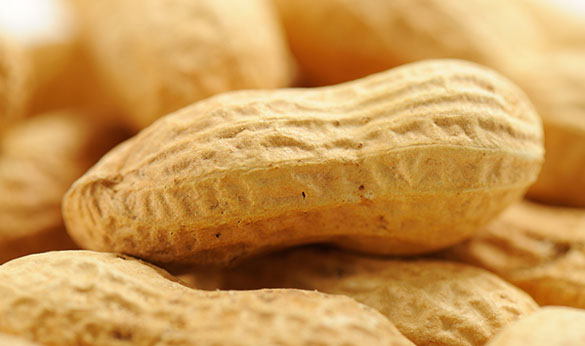 It's National Peanut Day
September 13th is National Peanut Day, and to honor it, we offer a recipe for a warm yet slightly sweet soup inspired from Sengalese cooking. This soup takes no longer than 10 minutes to cook and only requires 8 ingredients.
Senegalese Peanut Soup
Adapted from The Nibble™
Serves: 4
Ingredients:
1-1/4 cups chipotle salsa
2/3 cup creamy peanut butter
3 cans low-sodium chicken broth, 14-1/2 oz. each
1 cup unsweetened coconut milk
3 cups cooked jasmine or basmati rice
3 tbsp. chopped cilantro sprigs
Vegetable cooking spray
Fresh cilantro, for garnish
Directions:
Place the salsa in a strainer, pressing down lightly to remove the excess liquid. Reserve the salsa in a medium bowl .
Combine the peanut butter, broth, and coconut milk in a 2 quart saucepan. Cook over medium heat until heated through, 8-10 minutes, whisking frequently.
Meanwhile, in the medium bowl with the reserved salsa, add the rice and chopped cilantro. Divide the rice mixture evenly into 4 custard cups coated with cooking spray, pressing down firmly to set.
To serve, invert each custard cup in the center of a soup bowl . Remove the cup and spoon hot soup around the molded rice. Garnish with cilantro sprigs.