It's National Cheeseburger Day!
Spicy Cheeseburgers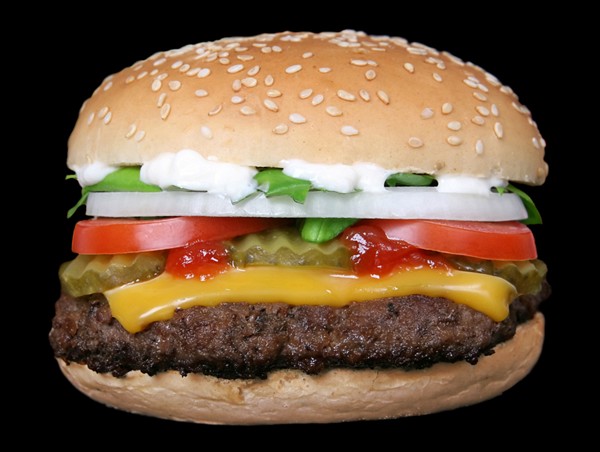 Recipe and photo courtesy of http://www. beefitswhatsfordinner.com
Cheeseburgers first appeared in the mid 1920s to mid 1930s because some ingenious individual decided to throw some cheese onto a regular hamburger! Well, we can't thank that wonderful person enough. If you think that there is no difference between a cheeseburger and a hamburger then you definitely have not tried this recipe. It's sure to clear your sinuses and knock your socks off at the same time.
Ingredients:
1 pound ground beef (96% lean)
9 small whole wheat hamburger buns, split, divided
1 clove garlic, minced
1/2 teaspoon ground chipotle chili powder
2 slices pepper Jack cheese, cut in quarters
Toppings: Barbecue sauce, lettuce, tomato slices, pickles (optional)
Directions: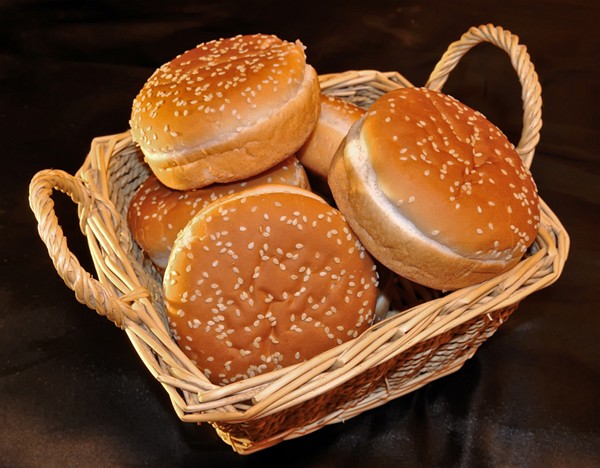 Tear one hamburger bun into pieces. Place in food processor or blender container. Cover; pulse on and off, to form fine crumbs.
Combine bread crumbs, beef, garlic and chili powder in medium bowl, mixing lightly but thoroughly. Lightly shape into eight 1/2-inch thick mini patties.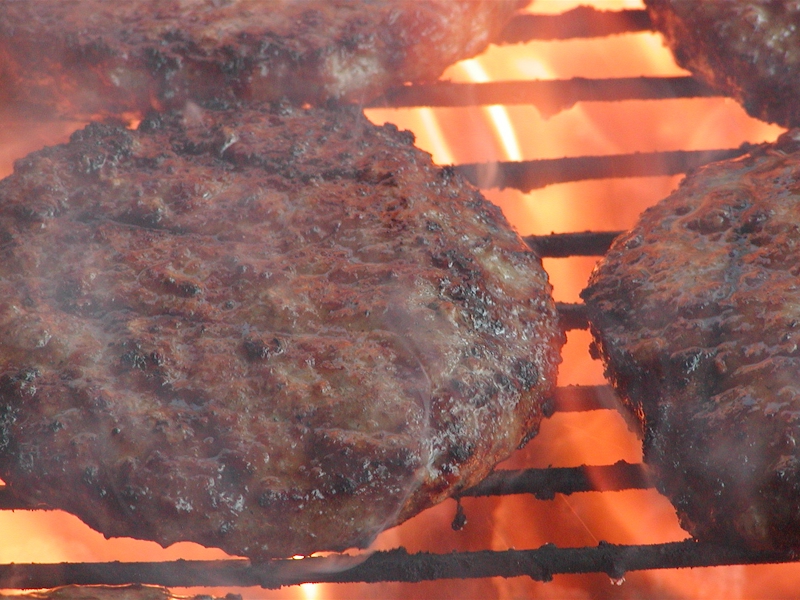 Place patties on grill over medium, ash-covered coals.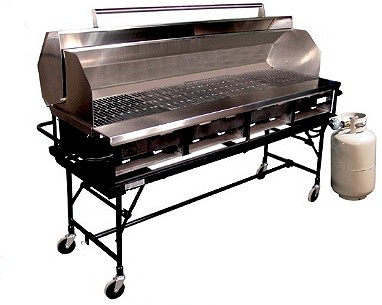 Grill, covered, 8 to 9 minutes (over medium heat on preheated gas grill, 9 to 10 minutes) until instant-read thermometer inserted horizontally into center registers 160°F, turning occasionally. Evenly top with cheese during last minute of grilling.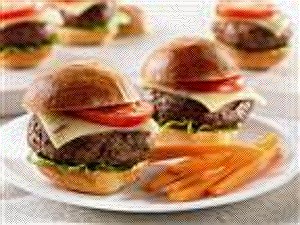 Place burgers on bottoms of remaining eight buns. Top with desired Toppings. Close sandwiches.
Enjoy!