A week ago today we were posting pictures of a beautiful light snowfall that blanketed the KaTom neighborhood. Today, it's ice that has given everything in our area a coating and kept all but the hardiest (or foolhardiest) few homebound.
Freezing rain started about an hour or so before sunrise and had many KaTomers scraping a thick layer of ice off their cars before they could even attempt the trip to the office. Throughout the day, occasional sleet and a steady freezing rain have coated everything with a quarter- to a half-inch of shimmering ice.
We want to take a moment to send a special note of gratitude out to District Sales Manager Kate Wolf and Regional Vice President Morris Simmons from Oneida. They braved the weather to lead small but receptive groups of our staff in sales training today on offerings from both Oneida and Anchor Hocking, which joined forces at the start of this year. We'll have more to come on that and their excellent product offerings in the near future.
We hope you enjoy these pictures. Hopefully those of us who came in today won't have to start a new tradition this evening - the KaTom lock-in sleepover.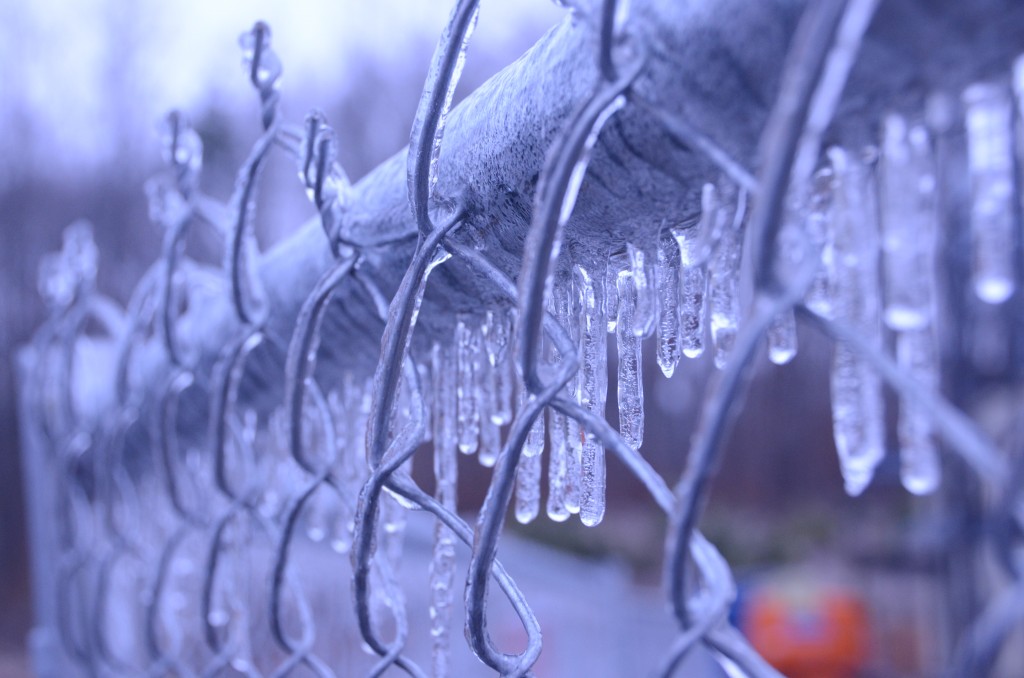 Ice clung to every available surface, including this construction fence.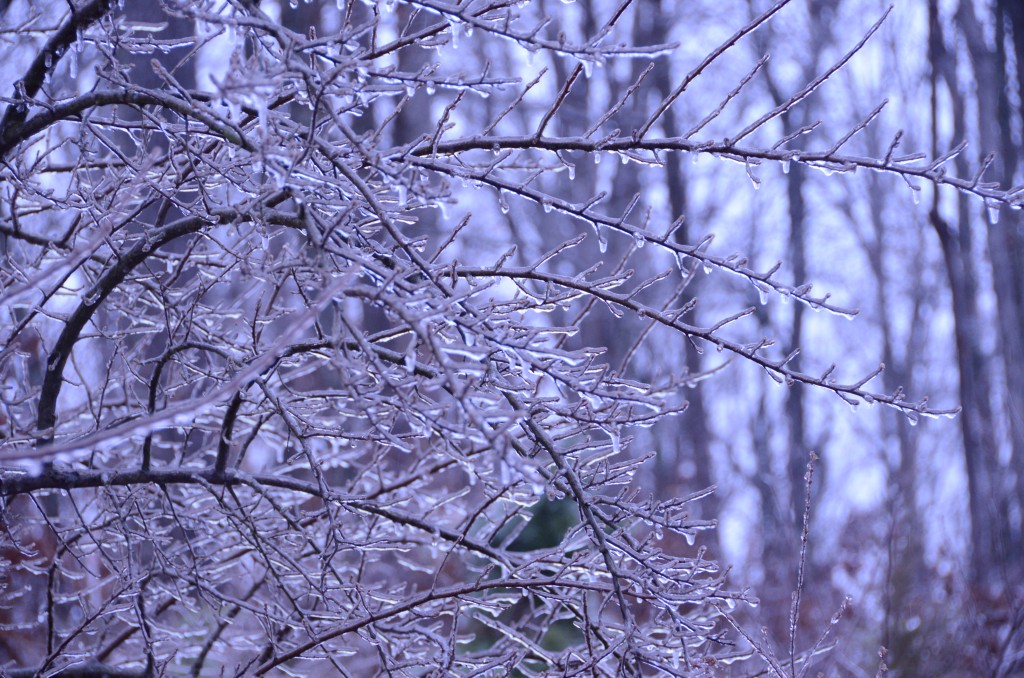 The tree limbs are all weighed down. Fortunately, we haven't lost power yet. (*Knocks on wood*)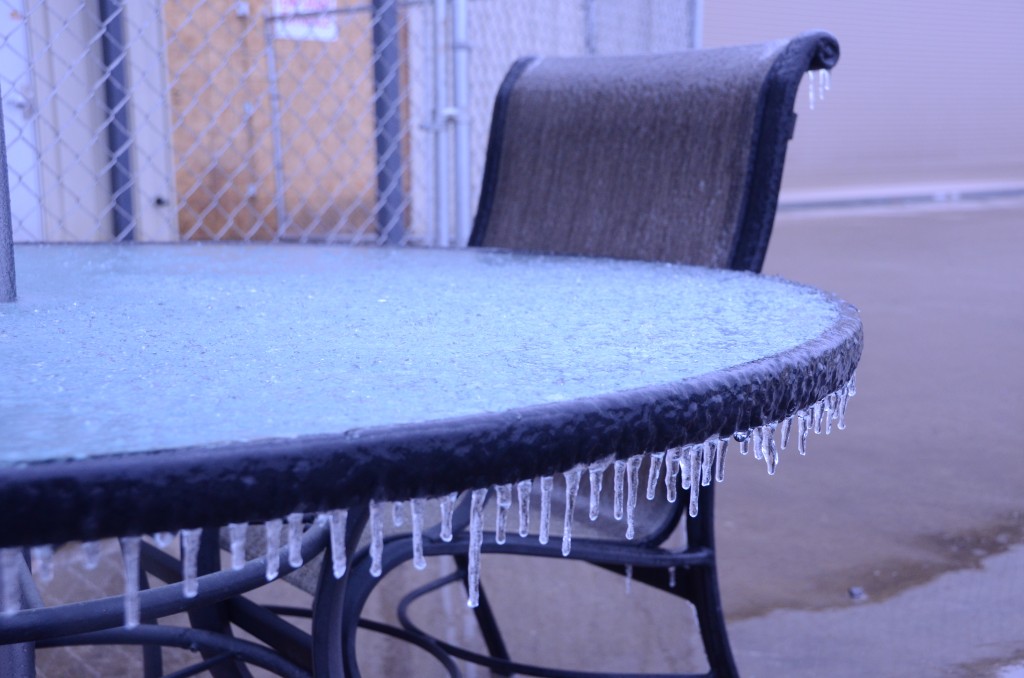 Not the best day for a picnic. You may not be able to tell from the picture, but that fabric chair is covered by a solid and contoured sheet of ice.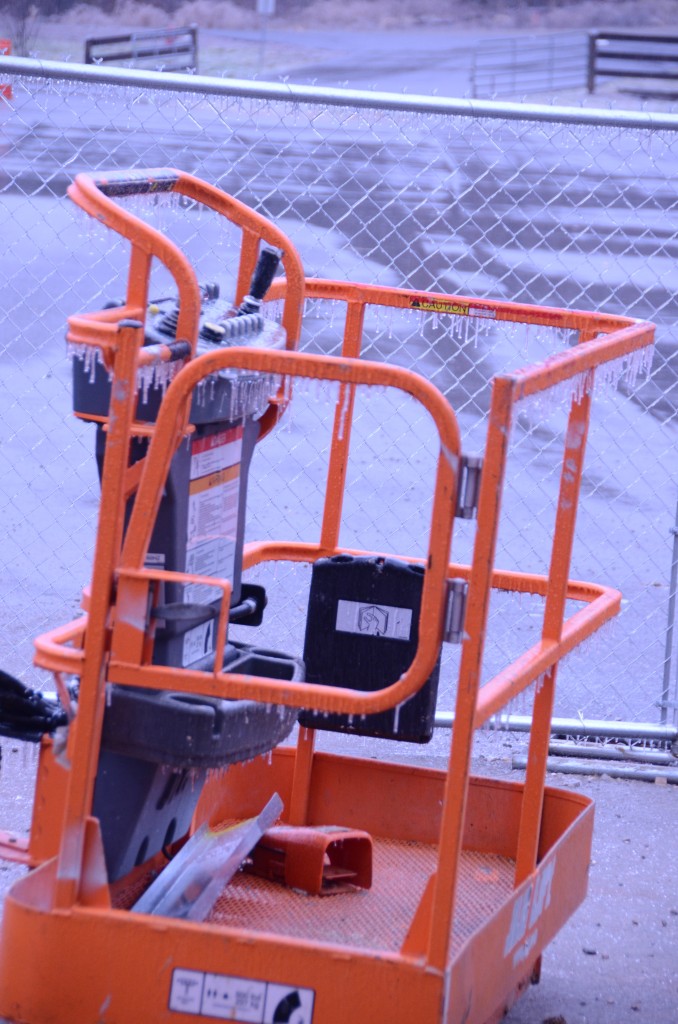 With ice covering all their equipment, the construction crews renovating our new home decided to call it an early weekend.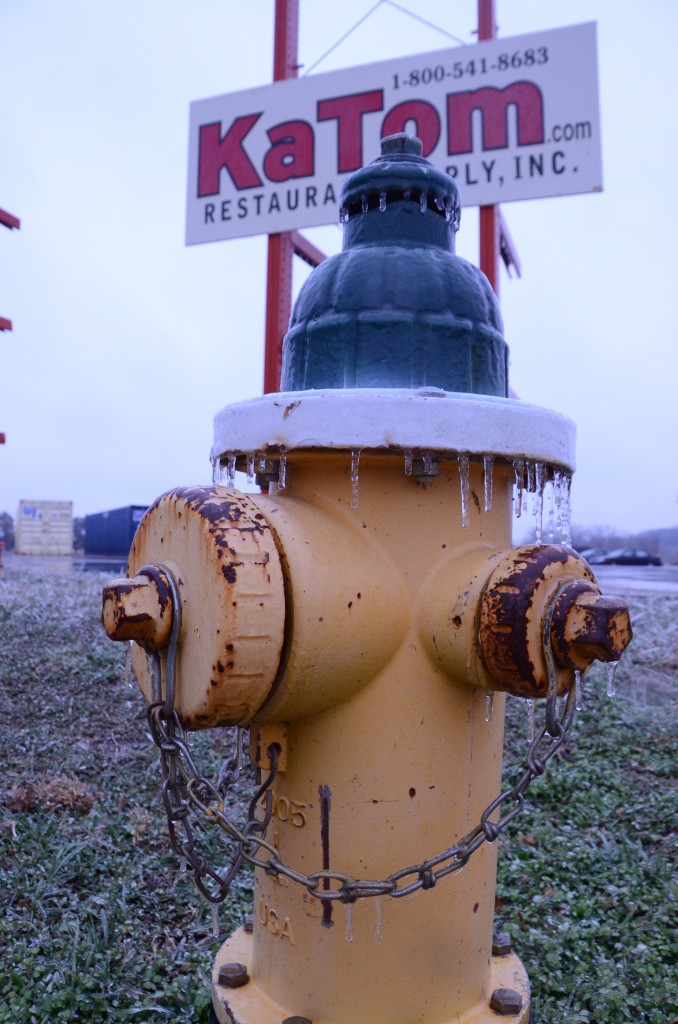 Although some of us are worried about road conditions for the trip home, most of the KaTom family is just trying to "chill out" and enjoy the unique scenery today.