Installment Number 8: REPS ON THE BALL!!!
KaTom has been the definition of busy as of late! All of our employees have been hard at work, attending training sessions, taking orders, and helping you with any questions you may have. KaTom has also had its share of awesome visitors this week. As you may have guessed, they were all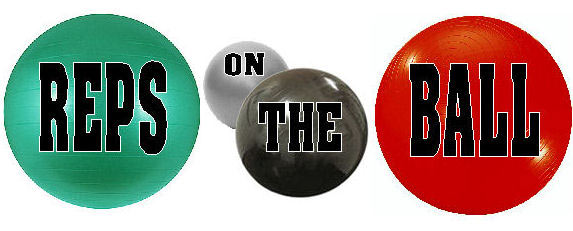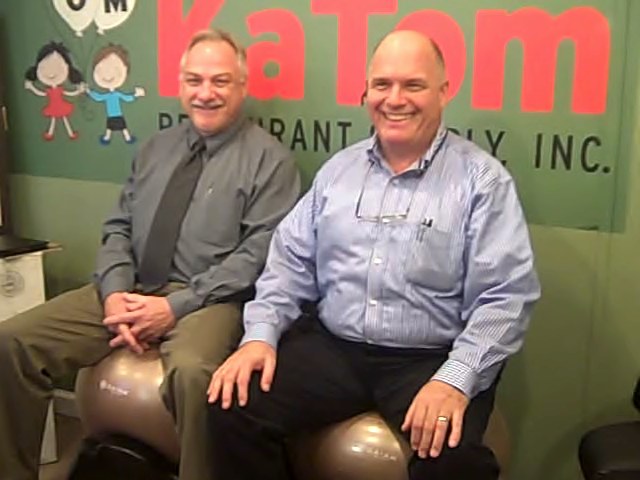 Our first visitors this week were Ron Highbaum and Bob Piers from Bloomfield! If you didn't know already, Bloomfield manufactures fantastic coffee brewing equipment. Each product by Bloomfield features upstanding quality, terrific design, and is sure to produce some delicious coffee! If you're looking for a coffee brewer with flow control and clog resistance, Bloomfield is the way to go. Ron and Bob have been a great help, giving us more information about Bloomfield hot water dispensers, brewers, and coffee making accessories. One could easily say that Bob and Ron are ON THE BALL!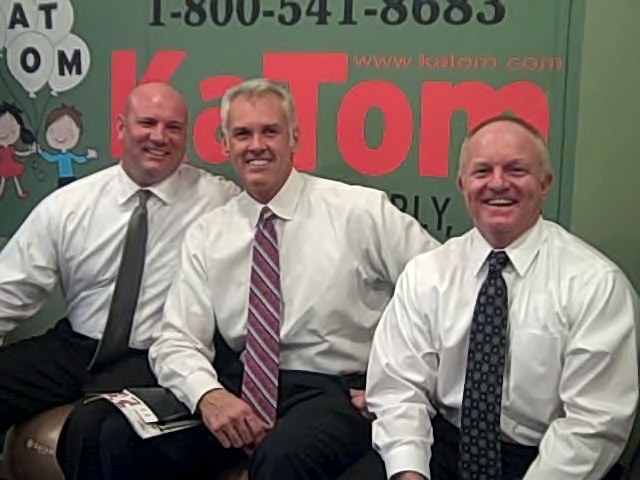 The second group of visitors were Mitch McCoy, Jeff Williams, and David Bratcher. These fine gentlemen are certainly ON THE BALL; after all they are representatives of the well known company, UPS! KaTom depends on UPS for deliveries; there's seriously a UPS truck in front of our warehouse at least 90% of the time. With so many fine products to deliver to you ASAP, it goes without saying that these gentlemen are ON THE BALL!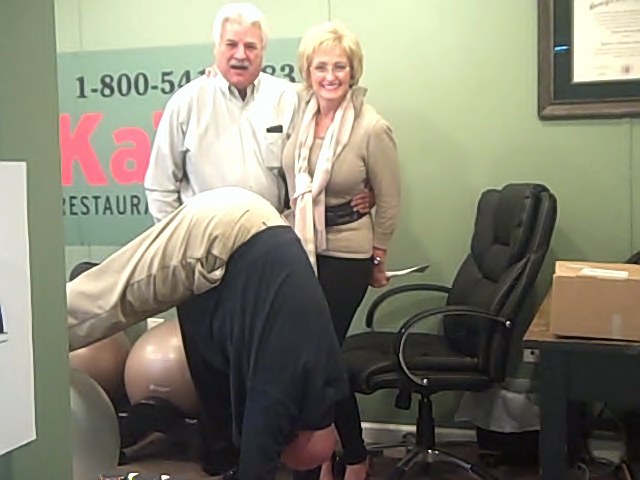 Our third visitors were none other than Barry Pendley and Rich Tosi! Barry and Rich represent Grindmaster/Cecilware products. From quality sandwich grills to helpful condiment dispensers, these awesome team players are ON THE BALL with the latest and greatest information for them!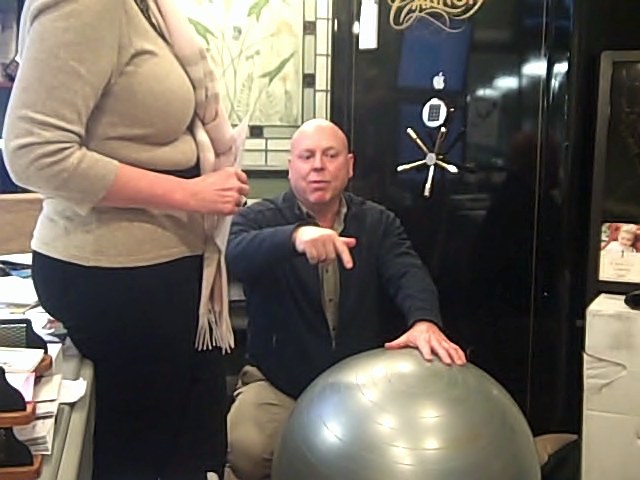 Barry was particularly used to being ON THE BALL, as you can see. He was excited to show Patricia the exercise moves he knew using the ball. That's what we like to call real ball dedication; just watching him made us burn calories!