Ice-O-Matic: A Very Special Visit From An Ice Maker Guru!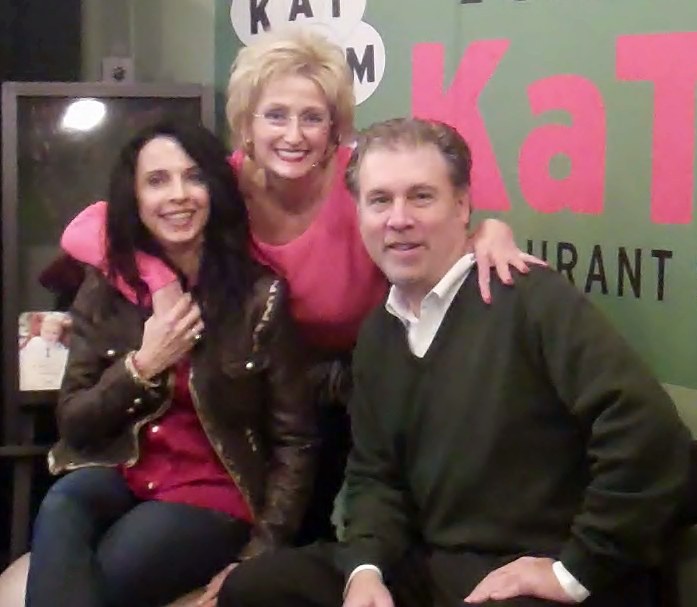 KaTom had a very special visit lately from none other than Stephanie Wall, regional sales manager, and Keith Kelly of Ice-O-Matic. This may not be terribly big news to you but to us it's been amazing! Keith Kelly, Sr. VP of Sales, Marketing, and Customer Care for Ice-O-Matic, doesn't visit just anyone. His arrival at KaTom Restaurant Supply was nothing less than an honor.
Better yet, he agreed to sit ON THE BALL! Stephanie and Keith pleasantly chatted and got down to business with our fearless leader about Ice-O-Matic's quality products.

If you aren't familiar with Ice-O-Matic, they are a company that manufactures only the finest in ice making technology. From cube to flake and nugget ice types, Ice-O-Matic makes them all! They believe in, above all, creating ice that is pure, simple to get, and delicious. Who could disagree with that? Each Ice-O-Matic unit features an antimicrobial compound in food zone areas, an efficient filtration system as well as a practical design for easy use in the field. Add to that amazing durability and you have a sure winner in Ice-O-Matic.
Both Stephanie and Keith were a joy to have in the office. We hope to have them in again. Keep up the great work, Ice-O-Matic!