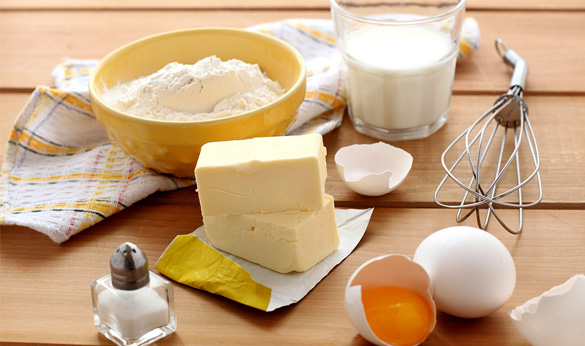 Chess Pie Recipe
Chess pie is a traditional southern recipe that is extremely sweet. This pie is typically served around Easter and only requires 7 ingredients.
Ingredients:
1/2 cup butter, softened
2 cups sugar
1 tsp. vanilla extract
4 eggs
1 tbsp. corn meal
1 tbsp. white vinegar
1/4 cup heavy cream
Unbaked pie crust, store bought or homemade
Instructions:
Mix butter and sugar with a electric hand mixer or kitchen stand mixer. Add the vanilla extract and mix. Add the eggs and mix. Add the cornmeal, heavy cream, and vinegar to the bowl and mix thoroughly. Pour the bowl's contents into the crusted 9 inch pie pan.
Bake pie at 425 degrees F in a preheated oven. Let bake 10 minutes, then lower the temperature to 300 degrees F. Bake the pie 40 more minutes. Turn off the oven and let the pie cool inside. This keeps the pie top from cracking.