Celebrating the Year of the Dragon in Style!

2012 is the year of the Dragon, the luckiest year in the Chinese Zodiac. When we think of dragons in the west we automatically think of fire breathing beasts who want to take down villages. In the east, the dragon is painted in a VERY different light. Chinese dragons are seen as a symbol of power, wisdom, and good fortune. Children born during the Year of the Dragon are thought to be special and more successful at whatever they do in life.
Here at KaTom, our little ones have been celebrating the Year of the Water Dragon in style!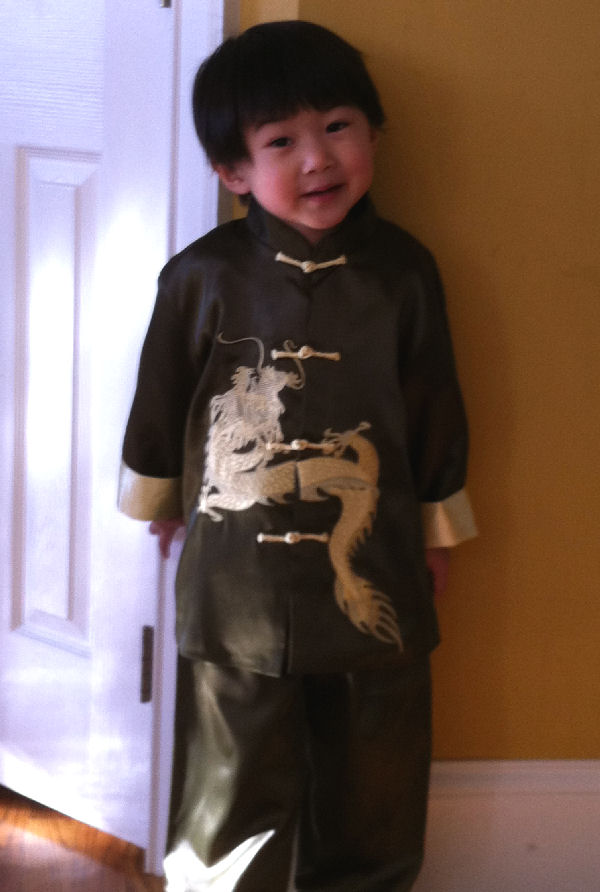 Alex looks dashing in his black and silver dragon outfit. We're sure he's going to have a very great new year!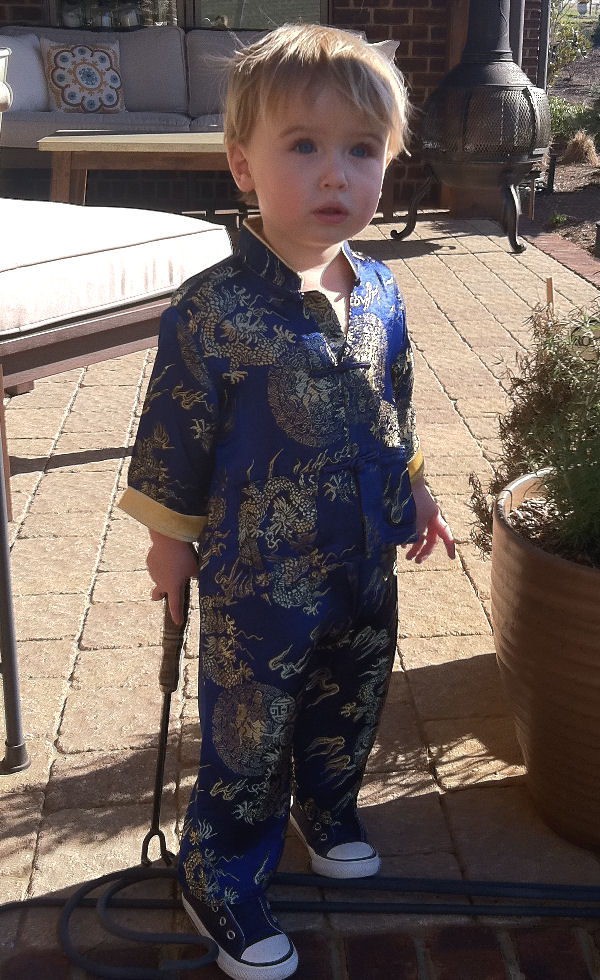 Little Jack's blue and gold dragon outfit looks brilliant in the sun light! That color blue sure does make his eyes pop!
These darling KaTom kids want to wish you the best for the Year of the Dragon. May your luck be better than ever!