Catch the Leprechaun & Get His Gold!
There once was a leprechaun, Liam
If found, you were lucky to see him
He brought gifts of cash
from his own little stash
Be quick with your clicks, he will flee them!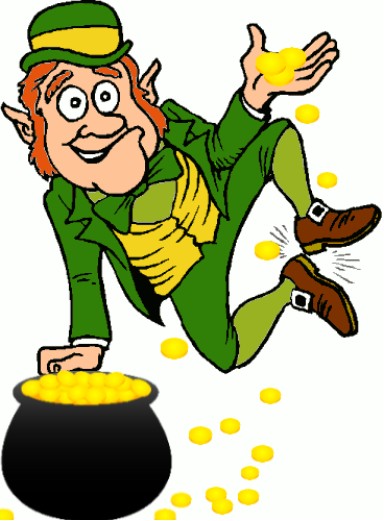 Holidays mean special deals at KaTom! We've had fun little surveys and promotions in the past but for Saint Patrick's Day we're doing something a little different. You see, we're getting a little bit of help from a friend of ours named Liam the leaping leprechaun.
Liam doesn't visit the site very often (as he does live quite a stretch from Eastern Tennessee) but he did mention he was going to stop in for a 5 day visit, starting the 12th. Being a leprechaun, it was only natural that Liam brought his gold with him.
Now that's been said, Liam is helping us out by giving out his extra cash! If you see our buddy Liam pop up on a KaTom Restaurant Supply page, make sure to catch him quick by clicking on him to revel a savings code. Make sure to write down the code; it will disappear in a flash when you click elsewhere. Liam's code is for $5 to $25 to apply to your order! The code is only good for 24 hours. He may be a sneaky one but we think it's pretty nice of Liam to give out his gold so generously.
We do have some rules for this special promotion! Liam will not permit his given cash to be applied to taxes or shipping, just the cost of the item. This still means that if you win $10 and find a $10 item, you can apply all of your winnings to said item. You will still have to pay shipping and taxes on the item but Liam believes that's a lot better of a deal than without the extra money!
So keep an eye out for our friend starting the 12th of March. He'll be popping up until the end of the week, dishing out Saint Patrick's Day gold!
Will you participate in the hunt for Liam and his savings? Let us know by commenting on the blog, sending us a tweet, hitting up the KaTom Facebook wall, our Google+ account, or our Youtube channel!!!