Get a rebate of $30-50 on KitchenAid mixers now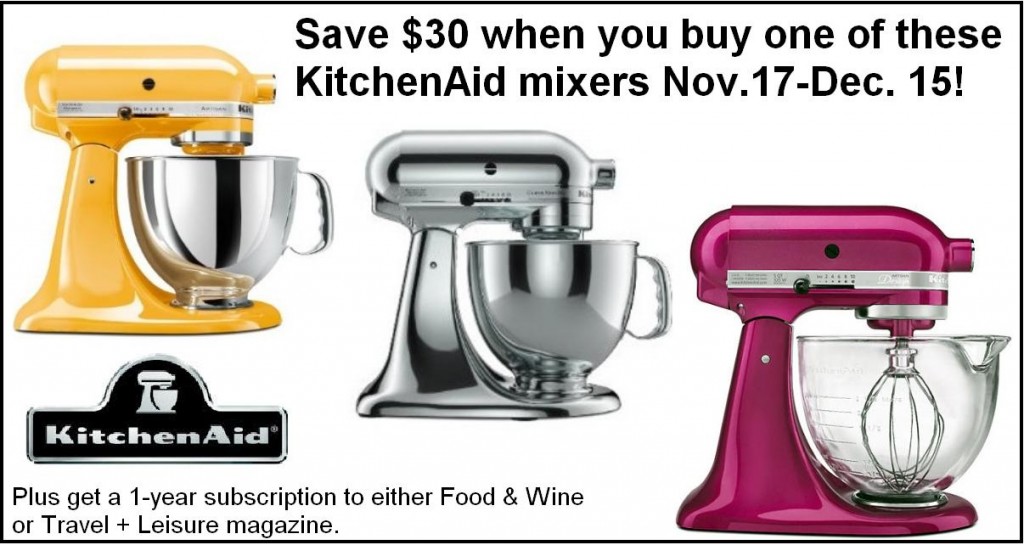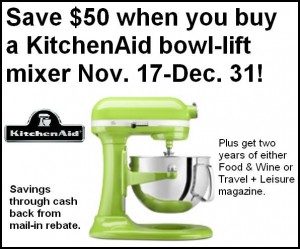 So you've used KaTom's helpful buying guide to help you choose which KitchenAid mixer is right for you or the home chef in your life. The good news is you're about to buy the type of stand mixer that home chefs craft legends around and legendary dishes in. The even better news is that you can get from $30-50 with a rebate that comes with every KaTom KitchenAid mixer order from Nov. 17 through mid- or late-December, depending on the offer.
That's right: Just in time for the holidays, the gift at the top of nearly every home chef wish list is on sale! Qualifying KitchenAid mixers include 5- and 5.5-quart stand mixers for the $30 rebate (purchase must be made by Dec. 15) and 6-quart stand mixers for the $50 rebate (purchase must be made by Dec. 31). The mailman will carry your cash back, which KitchenAid will load on a prepaid debit card that works just like cash.
As they say in infomercials, But wait, there's more! Ordering a stand mixer that qualifies for the $30 rebate entitles you to a 1-year subscription to either Food & Wine or Travel + Leisure magazine. It gets even better if your KitchenAid mixer purchase is up for the $50 cash back offer, because you – or your favorite home chef – get two years' worth of one of those quality publications.The rebate form for KitchenAid mixers purchased from KaTom during the offer period can be printed from KitchenAid.com. Simply fill out the form, then mail it to KitchenAid along with the original UPC code from the stand mixer package and the packing slip showing the date. Then wait for your rebate card and magazines to come rolling in.
So, now that you're sold, you're probably wondering which KitchenAid mixers qualify for the offer, right?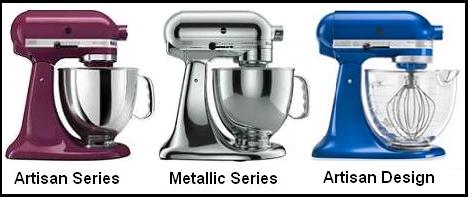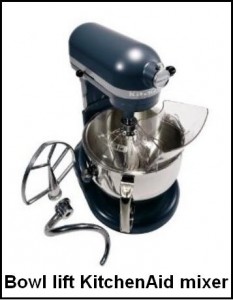 Professional 600 Series KitchenAid mixer purchases Nov. 17-Dec. 31 qualify for the $50 rebate.
For more information about this rebate offer or help deciding which KitchenAid mixer is right for you or your favorite home chef, please call one of our helpful customer service representatives at 800.541.8683 or e-mail us at info@katom.com.