Advance Tabco Training For KaTom!
This week has been a very busy, exciting week at KaTom Restaurant Supply. As you may have noticed from a previous blog, KaTom employees have been attending extra training from our manufacturer's reps! This week, we had not one training session but two; this article will be on our Advance Tabco training.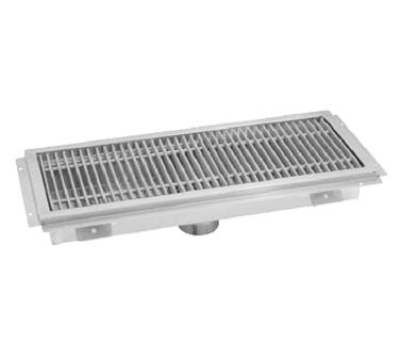 Our second educators were Craig Cooper and Ron D'Ambrosio for Advance Tabco. Before this training, I had no idea that Advance Tabco was so open to doing custom work. We learned that many of the pieces other manufacturers consider custom (ex: dish cabinets and beverage tables) are considered standard and already feature pricing for extra time efficiency. When it comes to custom fabrication Advance Tabco is ready to make it happen.
Craig talked to us about the new hottest selling item by Advance Tabco: floor troughs that are made right here in TN. These floor troughs feature a 2 day lead time so getting them made and shipped quickly shouldn't be a problem.
If that wasn't enough learning for the day we learned the difference between their 430 series stainless steel and the 304 series stainless steel. The 304 series metal is perfect for restaurants and butcher shops due to the rust resistant nickel in the metal. The nickel helps to prevent acidic liquids from eating into the metal. The 430 series does not feature this additional nickel so sinks made with this material are better suited for utilizations where acidic and chemical liquids aren't often used. For more information, feel free to watch the training video.
We've had a great time learning this week and I feel as though I have really been educated on the importance of buying quality for a better result! At this rate, I can't wait for next week's training sessions! Don't worry; you can bet we'll record those for your viewing pleasure as well!