KitchenAid Stand Mixers have a $50 Rebate Offer Until Dec. 26, 2013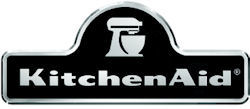 It appears the magic of the Christmas season has an impact on KitchenAid stand mixers, because every year about this time, they all start to move. Fast.
No, we're not suggesting that our magician godfather/local councilman carved us a mixer out of wood that mysteriously comes to life and does ballet/battle with giant rats at night a la The Nutcracker. Rather, these timeless kitchen gadgets are perennial favorites among gift-givers and gift-receivers alike.
Sure, we've done a lot of horn-tooting when it comes to our wide selection of KitchenAid mixers this year. We've put them in our KaTom Club e-mails, marked them as great gift ideas on our website, and even put out a display of every color available in our Kodak, Tenn., retail showroom Chef Supplies by KaTom. But, if you're still on the fence about beating the fast-approaching ordering deadline for Christmas with an order for one, we may have just the thing to help you make up your mind.
Until the end of the year, there is a $50 mail-in rebate on all Artisan Series 5-quart tilt-head stand mixers, Artisan Design Series 5-quart tilt-head stand mixers, and Professional Series 6-quart stand mixers. That means that on top of KaTom's already low pricing on every one of these great mixers, you get an additional $50 KitchenAid rebate just by completing a form and submitting it, along with the original UPC code from the package and the original or a copy of your KaTom packing slip.
Qualifying purchases must be made by Dec. 26, 2013, which means even if you don't find the mixer you want under the tree, you still have until the day after Christmas to get your order in. Boxing Day KitchenAid Stand Mixers for everyone!
For KSM150 and KSM155 models, covering the Artisan and Artisan Design series, use this rebate form: Artisan, Artisan Design Rebate.
For KP26M Professional 600 Series models, use this rebate form: Professional 600 Series Rebate.
If you have any questions about the rebate or KitchenAid mixers, please contact one of our customer service representatives at 1-800-541-8683 or info@katom.com.