KaTom's September Recipes....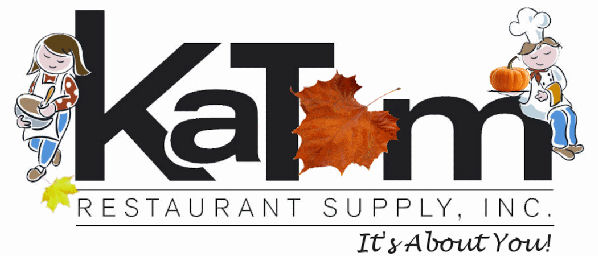 Mary Lou's Recipes for September
Featured recipes this month are "in season" so you don't want to miss them. With the Labor Day holiday coming up, you may be firing up the grill...So here are a couple recipes you may enjoy.
Grilled Nectarines
"Sometimes the best recipe is no recipe!" The nectarine is one delectable fruit and is in season now. The beautifully ripened nectarine has a smooth skin and can be washed and eaten right out of hand. It needs to be slightly soft and have a sweet smell (best at room temperature). If not ripe when purchased, you can ripen at room temperature for 2-3 days. They can also be used in fruit salads, poached, baked, grilled, and pureed. One medium Nectarine has only 70 calories, making for a delicious healthy snack. They are also low in fat, sodium-free, a good source of fiber, a great source of vitamin C, and, best of all, are cholesterol-free!
Nectarines can be grilled along with your favorite meats and vegetables. Grilling fruit brings out their natural sugars, which produces caramelization and more intense flavor. Try grilled nectarines as an appetizer, as part of a salad or main dish, or as a dessert!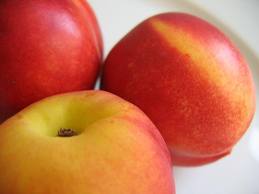 Ingredients
4 nectarines, ripe, washed and dried
1 tablespoon olive oil, or vegetable oil
2 tablespoons fruit preserves
Preparation
Preheat grill.
Cut nectarines in half and remove pits. Brush cut sides of fruit with oil.
Place fruit cut-side-down on grill and cook until lightly browned, about 5 minutes.
Turn fruit over and spoon some preserves into each cavity. Grill until tender but not mushy, about 5 minutes longer.
Grilled Corn on the Cob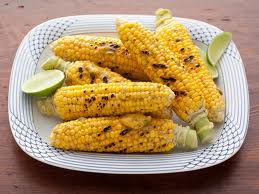 Ingredients
6 ears of corn
6 tablespoons butter, softened
salt and pepper, to taste
Preparation
Preheat an outdoor grill at high heat.
Peel back corn husks and remove silk. Place 1 tablespoon butter, salt and pepper on each piece of corn. Close husks.
Wrap each ear of corn tightly in aluminum foil. (Or try a corn basket!) Place on the prepared grill. Cook approximately 30 minutes, turning occasionally, until corn is tender.
I hope you enjoy these wonderful and easy recipes. And from all of us at KaTom, have a wonderful, safe Labor Day and a beautiful beginning to Autumn.
Thank You,
Mary Lou Henry
School Specialist
Anyone building or renovating schools that involve kitchens, serving areas or dining areas, please contact me at MaryLou@KaTom.com or 865-223-1150 or KaTom direct at (800-541-8683 or 423-586-5839). We would be grateful for the opportunity to provide quotes or respond to bids or RFPs on any and all items needed.