Youth Seating
Make sure all of your younger guests can reach the table with KaTom's great selection of youth seating! KaTom carries several different types of youth seating including seating for infants! Parents will be thankful that you carry great youth seating for their little eaters! Order the youth seating your restaurant or cafe needs today with KaTom Restaurant Supply and save with the KaTom pricing you'll love!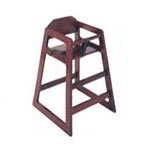 With adult guests come their cute little babies! Make sure every one is sitting in comfort at the table with KaTom high chairs! KaTom carries high chairs that are antimicrobial to help make sure your child seating is safe germ-free seating. With harnesses that ensure your younger clientele are well contained you can be sure that our high chairs are sturdy and safe! Choose from several color and material options for your high chairs with KaTom Restaurant Supply!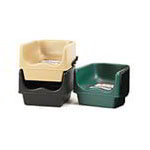 Take seating to the next level, literally, with KaTom Restaurant Supply's booster seats! KaTom's booster seats will have your younger guests sitting comfortably at the table. This selection of booster seats includes several different styles and designs to best fit your smaller clientele's sitting needs. Need booster seats that will match your decor? No problem! KaTom carries booster seats in many different colors! Choose the booster seats that will work best in your restaurant with KaTom today!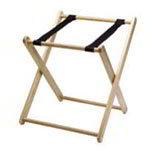 Keep those little bitty babies sitting with their parents in comfort with KaTom's helpful selection of infant carrier holders! These infant carrier holders look great in any restaurant as they come in classic wood shades like natural and walnut. KaTom carries infant carrier holders that fold for easy storage and infant carrier holders with added safety belts! When it comes to the best in infant carrier holders you can be sure that KaTom has exactly what you need!