Wet Mops & Handles
Need to replace your old, dirty mop that has seen it's better days? Don't worry, KaTom has just the thing for you! KaTom Restaurant Supply carries wet mop heads as well as mop handles so you can be sure you'll find the supplies you need to be cleaning in no time! From plastic to aluminum you can bet KaTom carries the best in mop handles. Choose the wet mop heads and mop handles you need today with KaTom and save with our great pricing!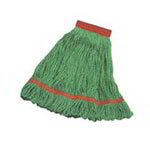 Mop heads are notorious for getting dirty, nasty, and in need of replacement. Find the mop heads your cleaning business or janitorial department needs with KaTom Restaurant Supply! KaTom carries mop heads that are launderable and non-launderable for your cleaning convenience. Need a sponge mop head? Don't worry, KaTom carries those as well! Choose from mop heads with looped ends or cut ends with KaTom today!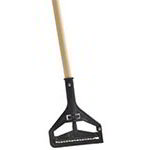 KaTom Restaurant Supply sells only the best mop handles! No matter if you need a shorter 54 inch mop handle or a large 72 inch mop handle you can be sure you'll find it with KaTom! KaTom carries mop handles made of vinyl, wood, metal, and more. Running low on money? No problem! You'll be happy to see that KaTom's mop handles are priced with you in mind! Order the mop handles your janitorial staff needs with KaTom today!