Water Heater
Hot water is vital to businesses in the restaurant and hospitality industry due to its uses in cleaning, cooking, and even beverages. If you're in the market for a quality commercial water heater then you're in luck! No matter if you need a commercial water heater for sanitizing or for rethermalizing food items KaTom sells the models you need! Check out the prices for our extensive stock of commercial water heaters and be satisfied in knowing that your order is in great hands.
You can get the 180 degree F water required for high-temp warewashers with the help of a booster heater. These units take in your heated water and quickly raise its temperature to above that mark, which is required for total sanitation. With health inspectors keeping a keen eye on dishwashers, this is a critical piece of equipment to pair with a high-temp washer.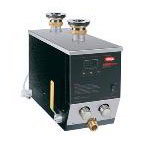 A food rethermalizer or bain marie takes chilled or frozen foods and warms them to safe temperatures. Frequently used by caterers, these devices can also keep foods warm for several hours without burning. Soups, gravies, pasta dishes, and vegetables are frequently heated in them. We have a wide variety of models to best suit your needs.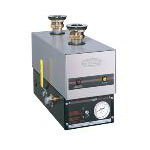 A sanitizing sink heater provides water at temperatures above the 180 degrees required for proper sanitation after hand washing. These units are designed to be installed out of the work area underneath the sink. Water enters the machine through an inlet at the bottom of the sink. It is then heated before returning to the bottom of the sink. We have many different models available to best suit your needs.
Water Heater Guides & Advice