Water Heater
Hot water is vital to businesses in the restaurant and hospitality industry due to its uses in cleaning, cooking, and even beverages. If you're in the market for a quality commercial water heater then you're in luck! No matter if you need a commercial water heater for sanitizing or for rethermalizing food items KaTom sells the models you need! Check out the prices for our extensive stock of commercial water heaters and be satisfied in knowing that your order is in great hands.
Do you need to replace your water booster heater? Order a quality water booster heater from KaTom Restaurant Supply and save with our competitive pricing! Our water booster heaters come in both electric and gas to best fit your restaurant or catering business's needs. Call our helpful customer service for additional information on which model is the right model for your establishment today!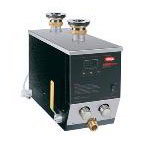 Does your catering business or restaurant need new food rethermalizers? KaTom carries a great selection of food rethermalizers and bain marie heaters that will keep your foods at hot, food safe temperatures. No matter if you need a food rethermalizer with or without a low water cut off we have the model that's perfect for your business. Order a food rethermalizer or bain marie heater for your establishment and save money today!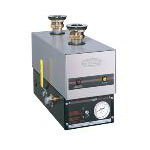 "Make warewashing a faster, more convenient process by ordering a sanitizing sink heater from KaTom Restaurant Supply! Our sanitizing sink heaters are designed to be installed under the sink and out of the way. A sanitizing sink heater will help to keep sanitizing rinse water plentiful in your dish area. Order the sanitizing sink heater your restaurant needs to keep those dishes squeaky clean from KaTom! "