Water Filter
Without commercial water filters the water food businesses use to make ice, drinks, and food would be impure and not really worth drinking. Keeping your water clean and impurity free is as easy as buying one of many quality commercial water filters from KaTom Restaurant Supply. Reduce the odors, bad flavors, and lime in your water with a commercial water filter and TASTE the difference pure water makes!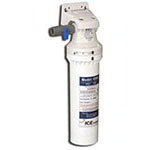 Did you know that by ordering a new water filter assembly you will be greatly improving the quality of your teas, coffee drinks, and ice! By removing the impurities in your water our water filter assemblies make for a better tasting and smelling final product whether you're cooking with the water or using it to make drinks. No matter your model of ice machine or brewer you have you're sure to find the water filter assembly to match at KaTom!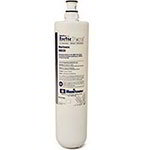 Regularly changing your water filter cartridge will improve the taste and smell of your water and ice. Here at KaTom we have the water filter cartridges you need for your brand of brewer or ice machine, all of which are competitively priced to make shopping experience divine. Give your customers the quality beverages they deserve! Order a water filter cartridge for your existing units today with KaTom Restaurant Supply!