Undercounter Refrigeration
Refrigeration for a restaurant or catering business can be space consuming. Save that precious space with undercounter refrigerators and undercounter freezers from KaTom! Our stainless steel undercounter refrigerators are durable enough to withstand even the busiest of restaurants. For cooler conditions choose our undercounter freezers and rest assure that these sturdy models will easily keep your food frozen. Call our friendly customer service for a undercounter freezer right away!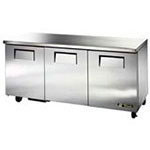 Big bulky refrigeration can often get in the way and clutter up the back of the house. Undercounter refrigerators are an easy way to solve this problem. KaTom has a wide selection of undercounter refrigerators that will stay out of the way while still working efficiently at cooling your food products. With many styles to choose from you can be sure to find the undercounter refrigerator that's right for your food establishment at KaTom Restaurant Supply!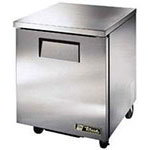 Undercounter freezers are a very useful and versatile piece of equipment used the food industry. When there is very little space yet not enough room for other food products in the freezer an extra undercounter freezer should be the perfect fit. Our undercounter freezers come in many sizes and varieties from stainless steel to all white so choosing the one that is right for you is as easy as pie. Order your energy saving undercounter freezer with KaTom today and KNOW what quality means.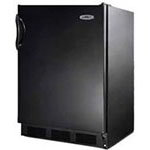 Lack of space in your restaurant got you down? Do you need more space for refrigerated foods and frozen foods but can't squeeze two more appliances into the kitchen? No problem! You need an undercounter refrigerator freezer combo from KaTom. These units refrigerate, freeze, and save space while coming in varying capacities. Our undercounter refrigerator freezer combos also come in many cabinet colors, including durable stainless steel. Buy your undercounter refrigerator freezer combo today!