True Specification Series
If you're looking for the best refrigeration you could have for your cafeteria or restaurant look no further. True specification series freezers are made with only the finest materials and are specially tested to ensure refrigeration greatness! True specification series refrigerators also feature superior motors. No matter if you need a True specification series freezer with glass or solid doors you're sure to find what you need. Order the True specification series refrigerator you need today!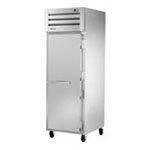 Choose the best for your restaurant's refrigeration by shopping KaTom's selection of True STR Series refrigeration. True STR Series refrigeration features dependable, strong construction you'll be able to count on. Each True STR Series commercial refrigeration system has a superior compressor motor and an over sized refrigeration system that will keep foods at proper temperatures. Make the right choice for your restaurant by purchasing a True STR Series commercial refrigeration system today.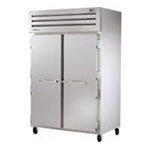 Make True STG Series refrigeration your top refrigeration choice today! You're sure to appreciate the long lasting motors and durable stainless exteriors featured in True STG Series refrigeration. True STG Series freezers freeze at lower temperatures than other competitors which means your frozen food will taste and look better once thawed. True STG Series freezers are perfect for even ice creams! Choose the True STG Series freezer or refrigerator you need with KaTom.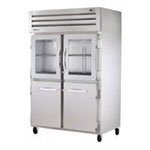 Strength and fine style are combined in True STA Series refrigerators and freezers. The exterior of True STA Series refrigerators are made with the finest stainless steel that is durable against dents and scratches. The inside of True STA Series refrigerators are just as durable due to heavy duty PVC coated shelves. Since the cabinets of True STA Series freezers are foamed in place with polyurethane insulation you can bet they're extra strong and insulating. Find a True STA Series freezer today!