Trash Can
No matter what your business is about you're sure to produce some sort of garbage or waste at the end of the day. Dispose of your garbage in a trash can from KaTom Restaurant Supply! KaTom's selection of trash cans come in a variety of different styles and uses so you're sure to find the trash cans perfect for your establishment. Trash cans from KaTom are affordably priced with you in mind! Order the trash cans your business needs with KaTom today!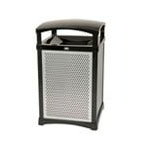 Your visible trash cans can say a lot about your business to customers. Don't use an eye sore of a trash receptacle; use a decorative trash can from KaTom instead! These decorative trash bins stay neat and attractive while accepting waste. KaTom carries decorative trash cans in several styles to best fit your individual business needs. Shop with KaTom today for decorative trash bins and save with competitive pricing!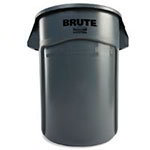 If you've got garbage, KaTom has the solution for you! KaTom Restaurant Supply has a great selection of utility trash cans to choose from, including recycling utility trash cans and space saving utility trash cans. Need a large utility trash can for your business that you can easily move? No problem. Roll your garbage to the dumpster in one of KaTom's mobile utility trash cans! Order the utility trash cans your business needs with KaTom to experience great KaTom pricing!