Toasters
Whether you're giving hotel guests options for warmed breads at breakfast or toasting bagels for a large cafeteria or restaurant, having a quality commercial toaster makes the difference. Built-in timers and temperature adjustments provide consistent cooking, so you get perfectly toasted, golden brown English muffins, bread, bagels, and more every time. We offer toasters from conveyor units that can warm up to 1,000 slices an hour to small slotted units that can make just a few slices at a time.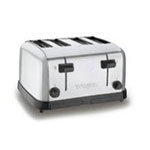 A commercial toaster is heavy duty and specifically designed to toast your food perfectly each time, making your restaurant the only choice for bagels, sandwiches, and more. Provide your customers with even more breakfast and lunch options with a new commercial toaster. Whether you want a traditional pop-up toaster or a new state of the art, high efficiency commercial conveyor toaster, we have it all. Find the commercial toaster that suits your establishment today at KaTom Restaurant Supply.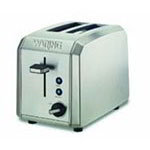 Every home needs a handy residential toaster. Quickly toast your favorite breads, bagels, and English muffins to a perfect golden brown with a residential toaster. With a new residential toaster you can toast 2 to 4 slices at a time, so you can save time and energy in the kitchen. Residential toasters provide fast, efficient results each and every time. Find the right residential toaster for your home at KaTom Restaurant Supply.