Stemware
Look for the stemware you need right here at KaTom Restaurant Supply. We have all the stemware from martinis and champagnes to specialty glasses and wine glasses. No matter what the stemware needs, we will have what you are looking for! Take a look and order your stemware today.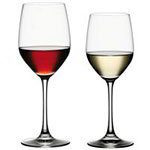 KaTom offers a variety of styles, sizes, and designs of wine glasses. Choosing the correct stemware will enhance the flavors and aromas of your wine. Red wine glasses are shaped to increase oxidation of the wine, allowing it to continue to breathe after it has been poured. White wine and sparkling wine glasses are typically narrower because delicate wines require less oxidation, and this shape traps the aromas and allows the subtle notes of the wine to be tasted.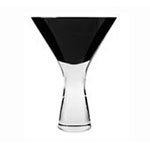 Dry, sparkling, rose or classic, apple or chocolate, it doesn't matter because at KaTom we have the martinis & champagnes you need to make all of those and more! Check out our collection of martinis & champagnes. We have an extensive collection and are confident that you will find the martinis & champagnes that best suits your needs.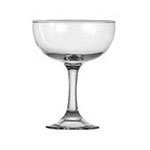 From fruited cocktail drinks to margaritas or brandy, we have the specialty glasses just for you! Check out our specialty glasses collection at KaTom Restaurant Supply and keep your restaurant or bar stocked with everything you need. Our specialty glasses come in break resistant polycarbonate, crystal and glass.