Star & Holman Toasters
Toast up your breads and bagels with a quality Star toaster from KaTom Restaurant Supply! Our pop up Star toasters come with slots for up to 4 slices at a time and solid state timers to ensure an non burnt product. If a conveyor toaster is more of your style you'll love our selection of Holman toasters. Our Holman toasters can make up to 1400 slices of toast an hour and feature "smart" crumb trays that keep crumbs from falling under the toaster. Order our Holman toasters and save time!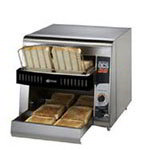 Experience the quality you get from owning Holman conveyor toasters.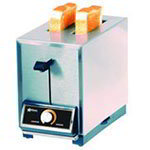 Do you have a smaller restaurant or diner but still need a toaster that is durable enough for your business? A Star automatic pop up toaster would be a perfect…