Star Popcorn Equipment
We carry Star popcorn equipment for heavy duty and medium volume operations that feature eye grabbing graphics and durable construction.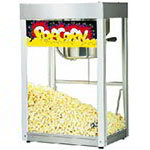 Isn't popcorn delicious? Star popcorn poppers keep the dream alive by creating the delectable, fresh popcorn many customers crave.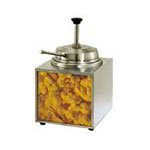 Butter up your guest's popcorn with a Star butter dispenser.
Star Chiefs Choice popcorn is made with special hybrid kernels that maximize popcorn expansion.