Rosle Tabletop & Serving
Don't drop the ball with less than attractive serving utensils. Serve up something delicious with Rosle stainless serving utensils from KaTom. KaTom sells Rosle stainless serving utensils like pastry tongs, spoons, ladles, and much more! You can rest assure your Rosle tabletop serving pieces will last due to their durable construction. Feel free to browse KaTom's affordably priced selection of Rosle tabletop serving pieces today!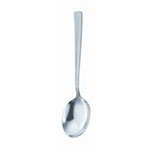 Do you desperately need serving utensils that are worthy for your wedding or next catering event? Don't sweat it; KaTom carries Rosle serving utensils that will look divine, no matter the event theme. No matter if you're looking for fancy bread baskets or Rosle serving spoons you can be sure to find them at KaTom with a competitive price. KaTom's Rosle serving spoons are durable so they'll last! Indulge your guests with eye pleasing Rosle serving utensils from KaTom Restaurant Supply.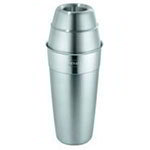 Be the life of the party by adding Rosle barware to your bar supply collection. Rosle barware pieces are made with durable stainless steel that will stay looking and working great for the many celebratory events to come! No matter if you're looking for Rosle bar supplies like shakers or bottle stoppers, KaTom is sure to have exactly what you need for an affordable price. Choose the Rosle bar supplies you need with your friends at KaTom!