Rosle Kitchen Decor & Furnishings
Add extra organization to your home kitchen by using Rosle kitchen decor from KaTom Supply! KaTom carries Rosle kitchen decor pieces including helpful canisters and rails for adding open kitchen accessories to your walls. When you use Rosle kitchen furnishings you'll find your cooking space is more organized and easier to navigate. Find the best Rosle kitchen furnishings for your kitchen by ordering with KaTom Restaurant Supply today!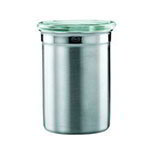 Make a great selection for your kitchen by adding Rosle kitchen canisters to your countertops! Rosle kitchen canisters feature transparent lids that close hermetically, sealing in flavors and aromas. When you buy Rosle countertop accessories from KaTom Restaurant Supply you can rest assure you'll get the best deal with competitive pricing! Order the affordable Rosle countertop accessories your kitchen needs today!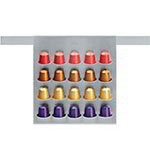 Experience the eye opening design of a Rosle open kitchen! By using Rosle open kitchen products in your kitchen you will increase organization while making is easier to access your tools, spices, and more. KaTom Restaurant Supply carries products like Rosle open kitchen shelves that look fabulous due to their durable stainless design. No matter what Rosle open kitchen product you're searching for, KaTom has it at a competitive price. Order a Rosle open kitchen shelf or rack today!