Proofing Cabinet
Are you a new bakery in need of equipment? Look no further! KaTom Restaurant Supply has the commercial proofing cabinets you need! Our commercial proofing cabinets use humidity to allow your breads to rise perfectly and quickly. No matter the size you need for your bakery or restaurant we have the commercial proofing cabinet with the capacity you need! Order an affordable commercial proofing cabinet today!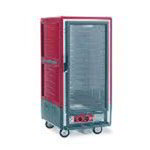 Get the consistent proofing results in your breads that your business needs with a quality 3/4 height proofing cabinet from KaTom Restaurant Supply! Our 3/4 height proofing cabinets come in insulated or uninsulated varieties that are competitively priced. Do you need a proofer for your bakery with fixed wire slides? No problem, KaTom carries 3/4 height proofing cabinets with the slide and door style your business needs! Order today.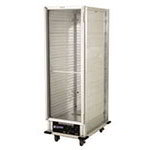 Does your bakery need more proofing power? You should invest in a time saving full size proofing cabinet from KaTom Restaurant Supply! Our full size proofing cabinets proof bread quickly and reliably for the consistent results your business needs. We carry full size proofing cabinets in styles with dutch glass doors and solid full doors. Find the model that best fits your business's needs at an awesome price today!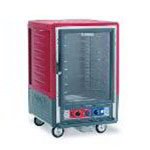 Do you need to proof your breads quickly while maintaining space? KaTom Restaurant Supply carries quality half size proofing cabinets that take up little space while quickly and reliably proofing your breads. Our half size proofing cabinets come in insulated as well as uninsulated styles that are sure to meet your needs and budget! From half size proofing cabinets with universal or lip load slides to styles with solid and clear doors, you'll find what your bakery needs with KaTom!