Portion Control Food Scale
Portion control is important in any restaurant to guarantee consistency in each and every dish served. This can be achieved with a portion control food scale. Good portion control practices can save your business time and money on product waste. A portion control food scale makes sure that your recipe is the same every time. Find the portion control food scales your kitchen needs today at KaTom Restaurant Supply.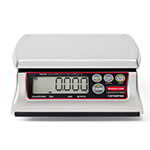 Accurately measure the products prepared in your kitchen with a digital portion control food scale. Measuring your ingredients with a digital portion control food scale will expedite the food preparation process in your deli, bakery, grocery store or restaurant. The digital portion control food scales have clear and precise digital readout screens to help you avoid measuring errors. Find the digital portion control food scale that is right for your establishment today.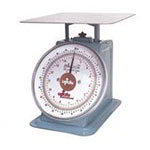 Platform scales are great for measuring food accurately and are one of the most popular type of food scale. Dial platform scales can help in regulating portion control to save money and regulate recipes. You're sure to find a large, quality selection of dial platform scales with KaTom Restaurant Supply. Choose the platform scale that is best for your kitchen with KaTom today and experience the savings with low pricing!