Polar Ware Buffet Service
Whether you are setting up a foodbar up elegant buffet, Polar Ware buffet service has what you need. Get quality construction and reliability for years of service with Polar Ware buffet supplies. KaTom has an assortment of Polar Ware buffet supplies for your custom needs. Your buffet will be top of the line with attractively displayed foods with Polar Ware buffet service. KaTom has Polar Ware buffet supplies at prices you can afford.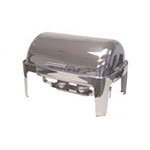 Foods will look delicious and appealing with Polar Ware Americana chafers. Polar Ware Americana roll-top chafers offer easy accessibility to foods while keeping…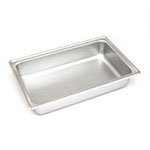 Polar Ware commercial chafer accessories are a must have for any successful commercial catering company! Make sure your food stays warm with Polar Ware commercial…
Polar Ware buffetware is perfect for catering businesses and restaurants.