Find Residential Steak Knives
Display
12
Items Per Page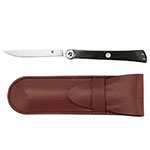 SKU: 194-5900
Higo Nokami Folding Steak Knife with Ebony-black PakkaWood hande w/ brass accented bolsters and end caps. Blade is 3-1/2 in long. Knife is 4-3/4 in when closed and overall 7-3/4" in length. Made of VG10 "Super Steel".
$99.95
Free Shipping!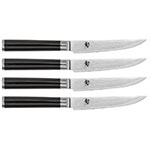 SKU: 194-DMS400
Shun Classics 4 Piece Steak Knife Set, 5 in Blades
Free Shipping!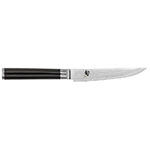 SKU: 194-DM0711
Shun Classics Boning knife, 4-3/4" blade, VG-10 cutting core clad with 32 layers SUS410 stainless steel. "D" Shaped Ebony-black PakkaWood handle. Dishwasher safe.
$84.95
Free Shipping!
Display
12
Items Per Page