Hot Bar
Use a hot food bar from KaTom Restaurant Supply in your buffet or restaurant! Our large selection of hot food bars keep your food at delicious temperatures while still being aesthetically pleasing to guests. We carry hot food bars with mobile options for your convenience. No matter if your food establishment is large or a Mom and Pop shop we have a model with the right capacity. Order a unit or two for your catering business or buffet today with KaTom!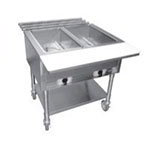 Does your catering business need an efficient way to keep large amounts of food hot and ready to serve? If so then you should really look into our mobile electric hot food bars! With capacities ranging from small to large we have electric hot food bars that are perfect for buffets and sit down restaurants. No matter if you desire durable stainless construction or an aesthetically pleasing red model we have the electric hot food bar to meet your needs! Order one today!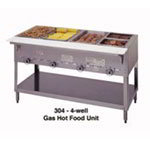 Has your old hot food bar come to the end of its life and needs desperately to be replaced? No worries! Order a gas hot food bar from KaTom Restaurant Supply! Our gas hot food bars are competitively priced and use natural gas or liquid propane. Do you need a gas hot food bar durable enough to withstand commercial settings? The models we sell are constructed with sturdy stainless steel. Order the unit you need today with KaTom!