Hoods & Accessories
Keep your kitchen well ventilated with one of KaTom Restaurant Supply's commercial hoods! We carry commercial hoods for ranges as well as fryers so no matter the use KaTom has the model for your business! Also available are our trusted brands of commercial hood accessories that are sure to make the commercial hoods you already have more efficient and effective. For quality commercial hood accessories at prices just right for your budget shop KaTom and save!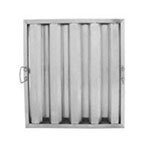 Keep your vents running effectively and efficiently with new baffle filters for your hood. Durable and easy to clean, they can even be run though a dishwasher. More efficient over long periods of time than mesh filters, they are great for high air flow vents. Offering both stainless steel and aluminum models in a variety of sizes, KaTom can help you to keep your kitchen air clean and your vents running at optimum capacity.
Protect your hood and vent light bulbs from accidents and breakage with durable, long lasting replacement globes. Made of shatterproof glass or plastic to withstand tough commercial kitchen environments, some even come complete with an additional exterior wire guard. Available in a variety of sizes, KaTom has the perfect size and type you need to keep your hood and kitchen safe and well lit.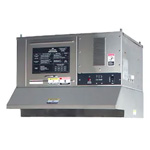 Keep the air in your kitchen clean and free of moisture with a condensate hood. Designed to capture, condense and remove steam and moisture caused by appliances such as steamers, fryers, cooking pots and dishwashers. Constructed to be durable and long lasting, many offer features such as four stage filtration and drain connections for removal of the condensed steam and moisture. KaTom offers a wide variety sizes, types and configurations to fit the specific needs of your kitchen.