Hood & Accessories
Keep your kitchen well ventilated with one of KaTom Restaurant Supply's commercial hoods! We carry commercial hoods for ranges as well as fryers so no matter the use KaTom has the model for your business! Also available are our trusted brands of commercial hood accessories that are sure to make the commercial hoods you already have more efficient and effective. For quality commercial hood accessories at prices just right for your budget shop KaTom and save!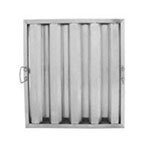 Is your hood baffle filter about ready to be replaced? Take a look at KaTom Restaurant Supply's great selection of range hood filters! Find stainless range hood filters as well as aluminum range hood filters! No matter what size of hood baffle filter you need you can be sure to find it with KaTom. Order your replacement hood baffle filter today and save money with KaTom's fabulous pricing! You'll be glad you did!
Does your exhaust hood need a replacement exhaust hood globe? You'll be glad to know that KaTom carries a variety of exhaust hood globes that are sure to be great for your hood! These exhaust hood globes come in shatterproof glass as well as plastic. If you're still worried about the durability of your exhaust hood globe you should know that you may find replacement exhaust hood globes complete with a wire guard. Order the plain exhaust hood globe your hood needs at an affordable price with KaTom!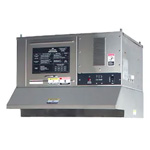 Find the best in condensate hoods with KaTom Restaurant Supply! These condensate hoods come in several sizes to meet your restaurant's needs and efficiently condense and remove steam. Do you need an affordable condensate hood with a rear drain or no fan? No problem, find them ready to buy! These condensate hoods are back notched for mounting. Choose the condensate hoods for your establishment with KaTom today!