Hatco Heated Holding Bins & Cabinets
Hatco holding bins are ideal for an array of hot foods on hold until ready to serve. Cook ahead and be ready for when periods of high-volume cooking rise with Hatco holding cabinets. KaTom offers different Hatco holding bins to suit your needs. Serve delicious fresh-tasting hot breads, chicken or other menu items long after they were prepared with Hatco holding cabinets. Whether its for pizza or pies, KaTom has the right Hatco holding bin for you.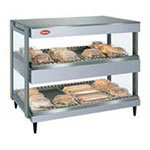 Don't wait until lunch time when the peak period begins; keep sandwiches hot and ready to serve with Hatco heated sandwich holding bins. KaTom has Hatco sandwich holding bins with different options to suit your kitchen. Build impulse sales and increase profits with Hatco heated sandwich holding bins that have see-thru displays sure to catch customers' attention. Increase profits while sparing the budget with Hatco sandwich holding bins available at competitive prices on KaTom.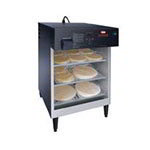 Be ready when peak periods of high demand food service is required with Hatco multi product holding bins. No need to guess which foods to prepare and hold, Hatco various product holding bins are ideal for holding warm multiple kinds of foods. KaTom has the perfect Hatco multi product holding bin for your foodservice establishment. Some Hatco various product holding bins offer humidity for foods you want to keep moist and warm. KaTom has competitive prices that will be kind to your budget.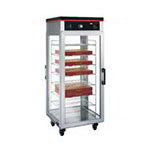 Whether you want to serve pizza as a main menu item or occasionally on the side, Hatco pizza holding cabinets are what you need. Keep pizzas boxed, warm and ready to go any time of day with Hatco heated pizza cabinets. KaTom offers Hatco pizza holding cabinets at unbeatable prices. Hatco heated pizza cabinets have even heating throughout the cabinet and recover temps quickly when doors are opened. Get the Hatco pizza holding cabinet you need at KaTom.