Gold Medal Waffle Bakers
Imagine the selling power of fresh, butter drenched waffles! You're guests won't be able to pass up this breakfast treat when you use a Gold Medal waffle baker from KaTom. Gold Medal waffle bakers efficiently produce evenly cooked waffles that will leave anyone close by craving them! KaTom sells more than just Gold Medal waffle machines; we also carry accessories for your waffle needs! Order a Gold Medal waffle machine today with your foodie friends at KaTom!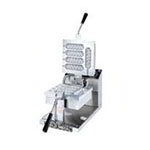 Watch as customers line up when you start selling waffles fresh off of the Gold Medal Belgian waffle maker. These Gold Medal waffle irons produce evenly cooked waffles and come in several different types, including models specifically for creating "waffle dogs". KaTom's prices on Gold Medal Belgian waffle makers is competitive so affordability should be no problem. Choose the Gold Medal waffle iron that best suits your needs with KaTom.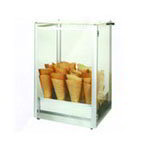 A waffle iron isn't the only thing your concession stand will need to start selling waffle products. Thankfully, KaTom is here to the rescue with a fine selection of Gold Medal waffle maker accessories. You'll notice that KaTom has Gold Medal waffle maker accessories for everything from cone jackets to cooking spray. KaTom keeps your business in mind when pricing Gold Medal waffle iron accessories. Shop with your friends at KaTom for the Gold Medal waffle iron accessories you need today!