Gold Medal Smoothies
Blend your berries, yogurt, and juices together with ease using Gold Medal's handy smoothie supplies and equipment. Smoothies are a healthy drink alternative that your customers will appreciate. Smoothies have grown in popularity in the past decade and will grow your business too! We have the Gold Medal blenders and mixes your business needs to make the perfect smoothie every time. Find all the Gold Medal smoothie supplies your business needs here!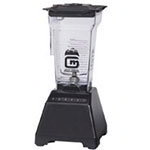 For a velvety smooth beverage, try a Gold Medal smoothie blender to ensure the best consistency in your blended beverages. Gold Medal's smoothie blenders are built for heavy duty action! Use a Gold Medal smoothie blender to combine any concoction of health foods and juices that your customers can come up with. Check out the amazing collection of Gold Medal smoothie blenders available at KaTom Restaurant Supply today!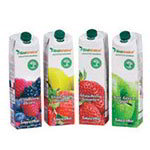 Creating delicious, yet a healthy beverages is easy with Gold Medal's awesome smoothie mix. Gold Medal has multiple flavors of smoothie mix to choose from, so all of your customers will walk away satisfied. Gold Medal smoothie mix will quickly create a healthy, fruit beverage which your customers will love! Browse our selection of Gold Medal smoothie mixes available now!