Gold Medal Pretzels
Warm, soft pretzels are a convenient snack that your customers can enjoy from a concession stand or street vendor cart. Show off all your pretzel treats with a handy Gold Medal pretzel merchandiser or display. Gold Medal has a variety of pretzel options to choose from and all the pretzel supplies you could hope for. Find all the Gold Medal pretzel supplies and equipment your business needs at KaTom now!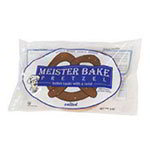 Find all the Gold Medal pretzel supplies your concession business needs to get going here! We have a wonderful selection of Gold Medal pretzel supplies to choose from so you are sure to get what you need. Gold Medal offers multiple pretzel flavors and handy display cases to store all your pretzel merchandise. Check out the great Gold Medal pretzel supplies we have available today!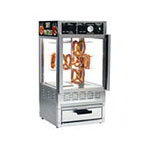 Our selection of Gold Medal pretzel merchandisers will make your customers salivate when they see your pretzels on display. All Gold Medal's pretzel merchandisers have a slick design and many machines rotate so your customers will have a 360 view of the salty treat that they will be yearning for. Find the right Gold Medal pretzel merchandiser for your concession stand at KaTom Restaurant Supply now!