Gold Medal Ice Cream & Yogurt
For soft serve ice cream, Italian ice, or dry yogurt, Gold Medal offers a variety flavors. Gold medal dry mixes can quickly be frozen and made into delicious treats. These mixes can be mixed easily and used in soft serve machines.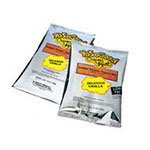 Gold Medal's ice cream accessories, like their amazing soft serve mix, will have your customers yearning for more! Gold Medal soft serve ice cream mix comes in bulk quantities to reach all the demands of your ice cream or yogurt shop. Check out the wonderful soft serve ice cream flavors offered by Gold Medal at KaTom Restaurant Supply now!