Gold Medal Doughnuts
For the best doughnut equipment around, look no further than Gold Medal and KaTom! Add a doughnut or cake fryer to your business and your customers will be begging you for more. Gold Medal offers everything you need to get your doughnut business going. They have doughnut bags and cutters to get the perfect doughnut every time. Check out all the Gold Medal doughnut supplies and equipment available at KaTom Restaurant Supply.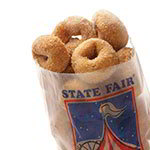 Your doughnut sales will reach startling levels when you use Gold Medal's doughnut accessories at your stand. Everything your doughnut concession business needs to create the best tasting doughnuts can be found right here! Gold Medal's handy doughnut accessories like batter dispensers and bags will make the doughnut service process a cinch. Check out all the fun Gold Medal doughnut accessories we have available at KaTom Restaurant Supply today!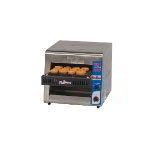 Fried doughnuts are a fun treat at the state fair or any carnival. Gold Medal doughnut fryers are a great tool for quickly creating sweet, mini snacks that everyone will enjoy. With Gold Medal's fast doughnut fryer you'll be whipping the doughnuts out in no time flat! Find the Gold Medal doughnut fryer that is right for your concession stand or business at KaTom Restaurant Supply.