Gold Medal Candy Apples
Gold Medal's candy and caramel apple stoves and kettles are designed to melt and warm different flavors of apple coating. The stoves use either gas or electricity and come in a range of sizes. The accessories include sticks, pans, and packaging.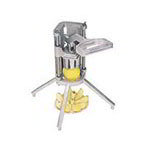 Gold Medal candy apple accessories include dippers, packaging, sticks, and thermometer gauges. Candy apples can be packaged in Gold Medal's snap-shut bubble trays, disposable wraps, or satchel-bottom bags with apple image. Gold Medal's paper Setterstix are also included in the candy apple accessory range, and can be bought in a range of case sizes.
These candy apple stoves from Gold Medal can be used for both candy and caramel apples. With single and dual pot designs, stoves are available for both high and low output. Gold Medal even has rotating ovens that help keep your candy or caramel from sticking and burning.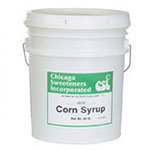 For making freshly dipped caramel and candy apples, KaTom sells granulated peanuts, caramel, and candy coating in flavors of cherry, grape, and blue raspberry. Cans of glucose are also available from Gold Medal, and can be used to make candy apple coating from scratch.