GET Mugs & Cups
Whether the drinks you serve are hot or cold, these GET melamine mugs and cups are perfect for your establishment. Never worry about this stylish melamine drinkware being broken when dropped because it has a break resistant heavy duty construction. Not only are these lasting melamine mugs and cups durable, they also come in an array of colors and styles to fit any form of business. Give your clientele the best in style and durability with this melamine drinkware at KaTom Restaurant Supply.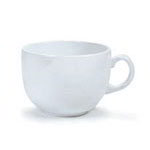 If your business serves a lot of hot drinks like coffee, then these stylish GET melamine mugs are a must have. With an enormous selection of designs and colors to choose from, you are sure to find your exact needs in this economical melamine drinkware. A key aspect of these durable melamine mugs is the heavy duty construction that provides break resistance and long life. Find the melamine drinkware you and your consumers deserve at an affordable price with KaTom Restaurant Supply.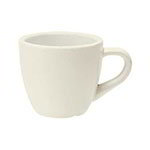 Regardless of whether you use them for hot teas or cold drinks these GET melamine cups are a perfect example of versatility. The unbelievable resistance to breakage of this lightweight durable melamine drinkware will leave you and your customers pleased.These affordable melamine cups are also dishwasher safe, saving you time in the cleaning department. Take your beverage service to new heights with these dependable GET melamine drinkware at KaTom Restaurant Supply.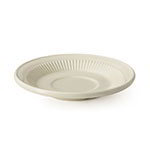 Complete your coffee or tea house collection with these grand GET melamine saucers. A large number of styles and colors allow these magnificently designed melamine saucers to mix and match. Not only are these classy melamine dishes luxurious, they also come constructed of heavy duty material for an extensive break and stain resistance. Buy your durable, lightweight melamine saucer dishes as an affordable and value-added addition to your beverage service at KaTom Restaurant Supply.