GET Health Care Dining
The hospital is a place where many go to recover from their illnesses, and as the hospital cafeteria, you have the food that your recovering patients need. With GET Health Care Dining, you can know that when your patients receive their food, they are getting durable containers that keeps their soothing soup warm and their sweet ice cream cold! KaTom knows the importance of the hospital cafeteria serving their patients. Shop KaTom Restaurant Supply for all of your GET health care dining needs.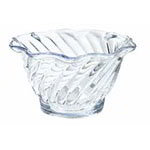 Perhaps the best thing about having to be in the hospital is the dessert that the cafeteria offers! And with GET Health Care Dessert Dishes, you can help make the patients' stay a little brighter. Each healthcare dish is made of SAN plastic, which makes them more durable and resistant to high temperatures. GET Health Care Dessert Dishes come in many sizes and colors of your choice. KaTom Restaurant Supply is proud to offer a 'sweeter' side to your life with various hospital dessert plates.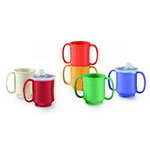 Many patients are unable to eat food when they are first starting their process of getting better. With GET Health Care Tumblers & Mugs, you can serve your patients the liquids they need. Each healthcare mug and tumbler comes in a various sizes and colors and as an added feature, many of the healthcare mugs are made BPA free, so you can contribute to 'going green' while you serve your patients. KaTom Restaurant Supply offers these GET healthcare mugs and tumblers at great prices. Shop today!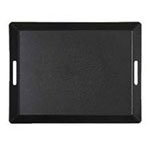 Many people see a hospital as a place that only takes care of sick patients with medicine, but as the manager of the hospital cafeteria, you know that is only partially true. Patients also require nourishment to help them recover and with GET Health Care Dinnerware, you can help them in the recovery process. Each GET hospital dining accessory is insulated to keep the patients' food hot during delivery. KaTom Restaurant Supply offers healthcare dinnerware for your convenience. Shop with us today.