Focus Foodservice Kitchen Utensils
You've got the cookware, now look into the Focus Foodservice kitchen utensils you'll need! From grinding fresh herbs to fixing up perfect eggs, KaTom Restaurant Supply carries the Focus Foodservice cooking utensils to make the cooking process that much easier. You'll be happy to see that KaTom carries Focus Foodservice kitchen utensils at competitively low prices anyone could afford. Make KaTom your choice for Focus Foodservice cooking utensils today!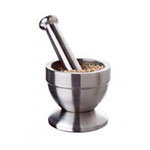 Equip yourself with the best by ordering Focus Foodservice kitchen tools from KaTom Restaurant Supply. KaTom's fine selection of Focus Foodservice kitchen tools includes avocado slicers, egg slicers, graters, sifters and even more. Do you enjoy garlic? Speed things up by looking at these affordable Focus Foodservice garlic presses. Order a Focus Foodservice garlic press or rub-a-way bar with KaTom for a low price!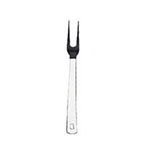 Be prepared for any dish with affordable Focus Foodservice nylon kitchen utensils from KaTom. These Focus Foodservice nylon kitchen utensils come in a variety of slotted or solid designs, depending on your needs. Looking for something a little more durable? KaTom also sells Focus Foodservice stainless kitchen utensils for low prices! Purchase the Focus Foodservice stainless kitchen utensils you need today!
Give your guests a more palatable breakfast presentation by using Focus Foodservice egg rings from KaTom Restaurant Supply. KaTom sells Focus Foodservice egg rings that are non-stick and sure to make every egg as uniform as the next. You're also sure to find Focus Foodservice egg slicers that are perfect for dressing up salads. Order the Focus Foodservice egg slicers your catering business or restaurant needs at a low KaTom price today!