Dust Mops, Frames & Handles
Does your restaurant, school, or business need a little bit of dusting? Dust away with dust mops from KaTom Restaurant Supply! KaTom's dust mops are reusable so they will save you money when compared to disposable dusters. KaTom also carries dust mop frames and handles for your duster. Keep it clean with KaTom's duster mops, duster mop frames and duster mop handles and save with our competitive pricing!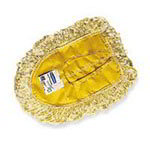 Save money while knocking out those dust bunnies with KaTom Restaurant Supply's great selection of dust mops! KaTom's dust mops are durable so they'll last. Many of KaTom's dust mops can be washed and re-used for optimum efficiency! If you're looking for disposable dust mops you can rest assure that KaTom also carries those for your convenience. Order the dust mops your business needs with KaTom today and save with KaTom's competitive pricing!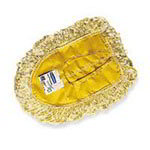 So, you plan on using a dust mop in your restaurant or school but need a new dust mop frame? You'll be glad to know that KaTom Restaurant Supply carries a great selection of dust mop frames in several sizes to meet your needs. KaTom also sells dust mop handles that make dusting your business even easier! Order the dust mop frames and dust mop handles you need to be well on your way to a squeaky clean business today!