Disposer
Keep solid bits of food from clogging your plumbing by demolishing them with a garbage disposer from KaTom Restaurant Supply. KaTom carries disposal units that are strong enough for commercial settings. Finding the size of garbage disposer that best fits your restaurant's needs is as easy as browsing KaTom's selection. Order the high quality, long lasting disposal unit your food service establishment needs today with KaTom.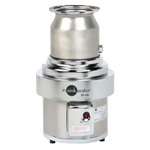 Keep your garbage from smelling quite as much by using a basic food waste disposal unit! By using a basic food waste disposal unit, food waste will no longer be sitting in your trash, emitting smells. KaTom Restaurant Supply's vast selection of basic garbage disposers are affordably priced and feature durable construction. Order the basic garbage disposer you need today with your food service friends at KaTom Supply!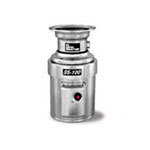 Save on garbage expenses by using a InSinkErator garbage disposer from KaTom Restaurant Supply. When you dispose of food waste with a InSinkErator garbage disposer your garbage won't have to be taken out often, saving time and effort. These InSinkErator food disposers are priced to sell so you should easily find one in your price range. Choose the best InSinkErator food disposer for your restaurant or catering business with KaTom.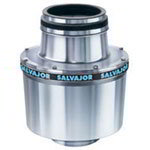 Dispose of your extra food scraps with the waste handling systems that can handle hectic commercial settings! Salvajor Disposer has been manufacturing commercial disposers since the 1940's and use their experience to make better products for you! KaTom carries Salvajor Disposer products at the low prices your budget will love. KaTom's selection of quality Salvajor Disposer products come in several horse powers to meet your needs. Find the Salvajor Disposer disposers and accessories you need with KaTom Restaurant Supply!