Deck Ovens
Have you searched high and low for a quality commercial deck oven at a great price? You'll be pleased to see that KaTom carries a wide variety of commercial deck ovens that are perfect for pizza making and baking. We carry both gas and electric models in differing capacities so you're sure to find the commercial deck oven for your business! Buy a model today from KaTom online or call our helpful customer service to place your order!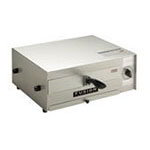 Do you need to replace your current pizza oven or need a model for your new pizzeria business? KaTom Restaurant Supply carries pizza ovens in several stacking options and compartment heights. Choose between gas or electric commercial pizza ovens with specialty options like convection flow cooking and brick lined chambers. Imagine the smell of zesty pizza that will fill your shop when you use KaTom's pizza ovens! Shop for your commercial deck pizza oven and save money with KaTom's affordable pricing!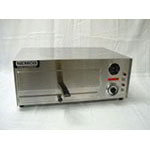 If you're in the market for an affordable commercial all purpose deck oven for your business you're sure to find exactly what you need with KaTom! We have a large selection of floor and countertop commercial all purpose deck ovens that come in gas or electric. We carry several trusted brands and offer competitive pricing to fit your budget. Find the commercial all purpose deck oven that will keep your business running smoothly.